By Sara E. Teller
HAZEL PARK'S CITY COUNCIL consists of members Alissa Sullivan, Andy LeCureaux, and Beth Holland. Mayor Michael Webb also represents the City, along with Mayor Pro Tem Amy Aubry.
Alissa Sullivan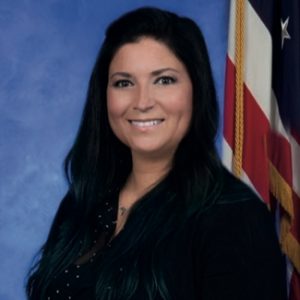 Andy LeCureaux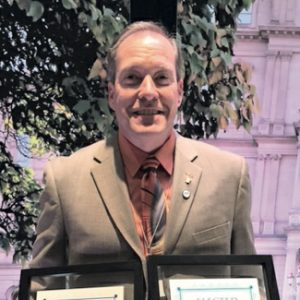 Beth Holland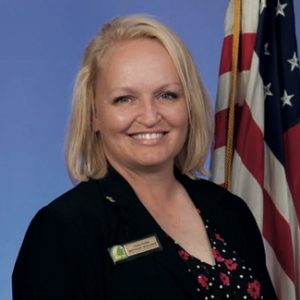 Chief of Police, Bucholz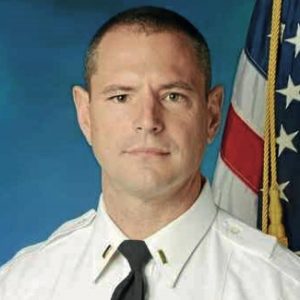 Mayor Michael Webb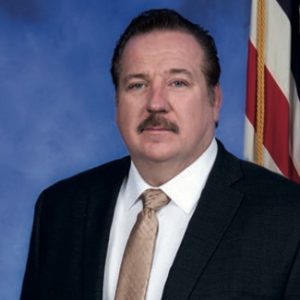 Amy Aubry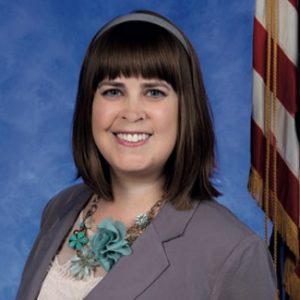 "In my opinion, the Hazel Park City Council is a bit of a checks-and-balances system," explained Council member Alissa Sullivan. "We're tasked with looking at current deficiencies, and finding and suggesting creative and effective solutions while being fiscally responsible. We oversee budgets, permits for new businesses, and find creative solutions for issues that our residents face. We also seek out volunteer opportunities, education opportunities and resources for our residents."
Mayor Webb has served on the Hazel Park City Council since 2001. Prior to that service, he was a planning commissioner for several terms. He is also a visible presence in Hazel Park as the owner of Taylor Auto Maintenance, located on John R Rd. "I'm still a technician. My wife works the front desk, and my son-in-law is in the back. I'll call my two daughters in here if we need them!"
Webb is a long-time Hazel Park resident. "I married my wife at 19, and we bought a house here. I had gone to school to be an auto technician, and got into politics by volunteering in the community," he said. "I began coaching little league soccer and baseball."
He added, "Hazel Park is a friendly city with a good base of culturally diverse people. The continuity of the community is the most important thing. We need to reach out to our neighbors and work with each other to achieve a unified goal of living together. If we don't teach kids how to grow together and work together, society could be hurting. We need to look beyond the present, and focus on our children and the future."
He said there have been some changes since he took office. "We've gotten some new investments, and there are new prospective buildings and, hopefully, new jobs coming. There have been road improvements and some redevelopment work. Over the years, Hazel Park has seen many new businesses come in, retail and restaurants. The 8 Mile and Dequindre area has really turned around."
He credits the change to the centralized location of the city, which has drawn millennials to the area. "Millennials are moving into the area and starting families, because we're ten minutes from downtown Detroit, and they can easily commute east or west, even north, to work. There's colleges all around to further their education."
SULLIVAN SAYS THE ONGOING COLLABORATION between the Mayor, City Council members and staff, as well as the public safety department heads, allows for Hazel Park to effectively implement proposed community improvements. "City Council has a great freedom in the ideas we can present, and then the City's staff lets us know how we can achieve these goals together," she explained. "I think each Council member brings their own set of experiences and skills to the ideas."
"While I am newly elected, my experience has been that the city and department heads are very helpful," she said. "I've seen issues that I felt needed to be addressed; for instance, the newly-applied-for Hope-Not-Handcuffs program."
Hope-Not-Handcuffs is a program that seeks to get addicts into treatment centers rather than having them arrested and incarcerated. Addicts choose to turn themselves in at participating police departments or submit a form on the Families Against Narcotics web site. From there, a desk officer at the station will call for a program volunteer who will sit with the individual and help them get into a program. The idea is to help addicts long-term, thus curtailing the nation's addiction epidemic, rather than simply working to get those who abuse drugs off the streets for a limited period of time.
"I researched the benefits of this for our city and residents. I spoke with another local municipality and the director of the program there. They have had great success with this in their department. And then I presented the information I had to the City Manager, City Attorney, and the Chief of Police," Sullivan said. "I got the 'ball rolling,' as they say, and let the department heads know this is a program that is available at no cost to the city or residents and has been successful and well-received in other communities as well."
"From there, Hope-Not-Handcuffs gained support from other community members, and Chief of Police, Bucholz, recently announced that Hazel Park applied for participation and expects the application to be accepted within the next three to six months."
SULLIVAN SAID THE MAIN PRIORITY OF THE MAYOR AND COUNCIL truly is to provide for Hazel Park residents and make it a better place. Sullivan is happy to be involved at a time when Hazel Park is finally moving out of a budget deficit and can adequately focus on instituting new programs and services that will benefit everyone in the area.
"Our overall goal is to provide the best practices and services that we can for our residents. It's great to be a part of this turning point – getting past survival mode and moving into enrichment and growth for our city. It's exciting to see what we can achieve," Sullivan explained.
As far as other projects in the works, Sullivan said, "We are currently working on the approval process for the medical marijuana licensing here in the city. Additionally, as a member of the Hazel Park Arts Council – the vice president – and co-chair of the Hazel Park Art Fair committee, my personal goals are to bring art in all its forms to my neighbors and neighborhoods."
There are a few arts-related events scheduled to return or be rolled out for the first time very soon. "We're currently in the planning stages of the 7th annual Hazel Park Art Fair," (#hazelparkartfair) she said. The ArtOber Art Walk will return in October, and the Arts Council also partners with the Hazel Park Growers & Makers Market, hosting an arts and crafts booth.
Sullivan is hoping to implement an animal-focused initiative as well. "I'm also personally working on a low to no-cost TNR (trap, neuter, return) initiative with an ordinance that I hope other cities will be able to duplicate easily for their communities," she explained. Trap-neuter-return is a program in which free-roaming cats are temporarily captured, spayed or neutered, and returned to the location in which they are found. If the location is unsafe or otherwise deemed unfit, the cat may be relocated. Some are taken to farm houses or placed in animal shelters or foster care for eventual adoption into homes as companion animals. This program has been used to keep the stray cat population to a minimum, while offering a better life to those that are rescued.
Sullivan said she has a long history of volunteerism, and her background lends well to her current position. "I personally come from a grassroots volunteer background and draw my experience from that. So, new ideas and getting them accomplished with little to no budget are things I pride myself on being successful at."
SHE BRIEFLY MENTIONED THE CLOSING OF THE FAMOUS HAZEL PARK RACEWAY and the city's future plans for the site. "As you know, just recently, the city lost a landmark with the closing of the Hazel Park race track. This, however, has opened up the opportunity for land development by a great construction partner here in the city, which will allow for new business. Also, because of the new construction, there will be an increase in the tax base for that property. The possibility of more local jobs is great for our residents and the local economy as well."
Sullivan encourages Hazel Park residents to get involved in current and upcoming projects, or just share their input on newly instituted projects and ideas. The Mayor and Council continually take into consideration new ideas from local community members.
Sullivan said, "Attend council meetings and speak at them, volunteer, or email in your ideas. Organize a fundraiser for your favorite local non-profit. Participate in community activities and events. The Friends of the Hazel Park Library have great free kids events – and some for parents and adults, too. We have great community partners who host car shows, barbecues, and other events throughout the year. Sign up for the Hazel Park City email to stay informed."
She added the best thing to do is to attend meetings, "ask questions and let us know what you need to be successful. We'll see if we can help you accomplished that."
For more information on Hazel Park's City Council or Mayor or any of the Council's current programs, please visit www.hazelpark.org or call 248.546.7000.