By Mary Meldrum
Photos by Bernie Laframboise
FERNDALE HAS A MYRIAD OF COMMUNITY SERVICE NONPROFIT ORGANIZATIONS AVAILABLE FOR RESIDENTS. Many are surprising in terms of their mission and scope. Below are some of our favorites, and please consider volunteering and donating.
I3 DETROIT
HAVE YOU EVER DREAMED OF A PLACE WHERE YOU COULD BUILD AND CRAFT TO YOUR HEART'S DESIRE? A place to find other do-it-yourselfers and get tips and advice? Where you can learn to use tools that would never fit into your garage or your budget?
That place exists today. Welcome to i3 Detroit. We are not a profit-driven tool center. Everyone at i3 Detroit has a burning passion to create, tinker, hack and make things, driving us to create the best possible community and space. Our members take pride in what we've built and for good reason! There is a wide variety of diverse things to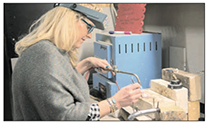 create here, and we've done it all as a highly-engaged volunteer community with a pas- sion for things such as crafting, woodworking, metalworking, electronics, welding, programming, and digital fabrication.
i3 Detroit is Metro Detroit's largest community- run do-it-yourself workshop. A collision of art,
technology, learning and collaboration; whatever you want to build, you can do it here.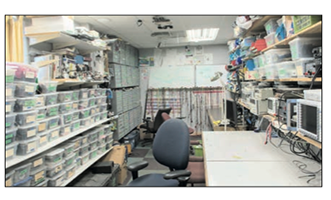 Located near the heart of Ferndale, i3 Detroit is close to many local events and an amazing
community. If you are curious about – or never heard of – "makerspace," then swing on by on a Friday evening, 6:00 P.M. to 9:00 P.M. to take a tour and get to know the membership.
Excited? Come check us out at i3 Detroit. This might just be the place you've been looking for! 1481-A, Wordsworth St., Ferndale MI 48220.
STAGECRAFTERS OF ROYAL OAK
STAGECRAFTERS, A 501 (C)(3) NOT-FOR-PROFIT COMMUNITY THEATER, provides opportunities for members of the community to develop their talents and volunteer their time to create an enriching, quality theatrical experience through its Main Stage, 2nd Stage, and Youth Theater productions.
Erin McKay, the Marketing and Event Manager, has been with Stagecrafters for two-and-a-half
years. Among other things, she promotes the shows and helps out with donor events, making sure the food, talent and speakers are all ready to go. Stagecrafters is a live community theater. All actors are volunteers. There are ten shows a season, with five main stage shows including musicals, comedies and dramas. They also present three second-stage shows, which are edgy dramas or comedies, as well as two youth theater shows a season for kids ages 8 to 17. While adults do the directing and also handle anything that the kids can't manage, the kids do pretty much everything else in the youth theater.
Founded in 1956, Stagecrafters has been named Best Community Theater by Hour Detroit Magazine readers, and Best Place for Live Local Theater by Detroit Metro Times readers. Recently, the 2nd Stage show, Trevor won awards at the 2017 Michigan AACTFEST in the categories of Outstanding Featured Actor, Outstanding Actor and the Golden Truck Award.
Stagecrafters' mission is "to provide an opportunity for members of the community, in an atmosphere of fellowship, to develop their talents and to volunteer their time to create an enriching, quality theatrical experience for the community." Their vision is "to create and present distinctive quality theatre for the community through the collaboration of a diverse group of volunteer artists and supporters based on our shared belief that engaging in the arts enriches lives."
FERNCARE FREE CLINIC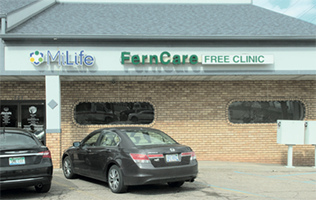 THE FERNCARE FREE CLINIC IS A NON-PROFIT, SELF-FUNDED, FREE CLINIC that provides no-cost medical care to the medically uninsured. FernCare treats people between 19 and 64 years of age who don't have medical insurance or a primary care provider.
FernCare provides the following services:
● Non-emergency healthcare
● Checkups
● Generic medications
● Lab Testing
Enrollment assistance with:
● Prescription Assistance Program
● Affordable Care Act insurance exchange enrollment assistance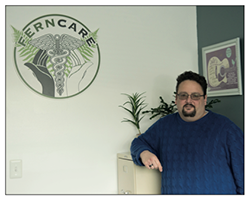 ● Healthy Michigan enrollment assistance
● 1:1 smoking cessation counseling
● Acupuncture (referrals to an off-site clinician.
● Nutrition counseling
● Lab testing
● Wellness/life coaching
In addition to medical clinics, FernCare is also a source for health care resources FernCare is one of 52 free medical clinics in Michigan, and one of two in South Oakland County. FernCare is a member of the National Association of Free Clinics (NAFC) and Free Clinics of Michigan (FCOM).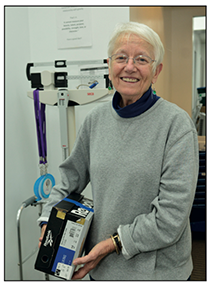 FernCare is open 15 hours each month as an operating medical clinic and six hours each month for acupuncture treatment. On weekdays, the office is open 9:00 A.M. to 2:00 P.M. for inquiries, appointment scheduling, and as a health services resource.
All services are by appointment only. Returning patients are able to obtain an appointment within one to two weeks of their call. New patients must wait a month for an appointment simply because of high demand and limited hours.
FernCare dispenses generic and over-the- counter medications as prescribed by our volunteer practitioners.