OAK PARK IS ALWAYS EAGER TO CELEBRATE ARTISTIC EXCELLENCE, and you'll find some of that excellence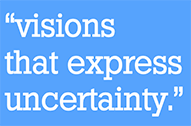 on display at the City Hall now through October.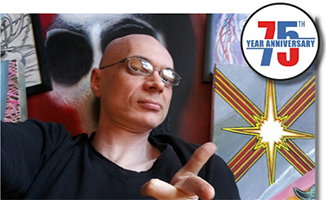 It is the work of Markham, a Detroit-based artist who loves and excels in everything from pop art to graffiti, but, that's not even the tip of the iceberg. Markham's work is an embodiment of the independent artistic spirit spanning from music to his extensive exhibition history. However, the latter is merely one aspect of what Markham reveals to us. Whether doing freelance work or making art in his free time to express his relentless creative energy, Markham puts his own unique stamp on everything he does.
His works currently featured in the City Hall exhibit include surreal and fantasy landscapes, as well as a pop-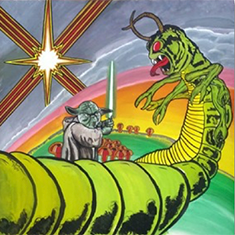 art Beatles montage (the last available in a sold-out series.) The selection of Markham's work is a step away from what he most commonly shows his viewers. "I paint the visions in my head that intuitively express dark overtones of monsters and uncertainty through a mostly surrealist view," Markham states. Mostly, his intention is to make us step back and look at how we've been dismissive of humanities undesirable qualities. Sometimes he holds the mirror up in a repulsive way, but that is what a lot of Markham's work does, by reflecting some of the things many of us shy away from.
HOWEVER, HIS INTENTION IN PORTRAYING DISQUIETING THEMES IS NOT TO UPSET THE VIEWER. Part of his vision as an artist is to present topics that are often ignored or shunned by the popular media. By exploring and artistically depicting his feelings on abuse and the media's exploitation of certain groups of people, for example, he hopes to give voice to the victims whose suffering is often overlooked. This represents the true spirit of using art as a healing force, for the creator, and hopefully for the viewer as well.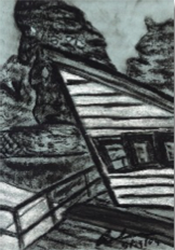 It is this fluidity in creative expression that makes Markham's work what it is. He does not think, "This is a graphic design job so I must follow these rules," or, "This is a painting so I must do things this certain way." This disregard for convention is what makes his work unique, as following norms is a surefire way to stay in a safe zone and ensure that artistic output will never approach what it could be if the creative spirit were truly allowed to be free.
His exhibits in Detroit, New York, Venice, and L.A., along with his published works in multiple national publications including The Finger Mag, Propulsion Magazine, Studio Visit Magazine, and Ink and Voices have met with good acceptance.
IF YOU WOULD LIKE TO CONTACT MARKHAM FOR YOUR artistic business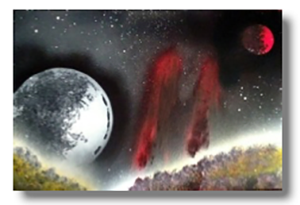 needs, murals, and more, he can be reached at 586-246-4028 or at markhamartist@outlook.com. You can also find him on Facebook and Instagram at MarkhamArtist, YouTube at Markham|Artist, and markhamartist.com, where his work is also available for purchase.