Ferndale Area District Library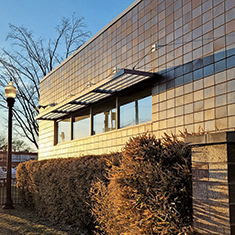 By Jeff Milosevich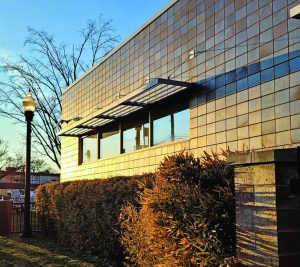 THERE'S ALWAYS SOMETHING HAPPENING AT THE LIBRARY! AND SUMMER IS POSSIBLY OUR BUSIEST TIME OF THE YEAR, ESPECIALLY WHEN IT COMES TO OUR EVENTS SCHEDULE.
On Saturday, June 17, we'll be kicking off our annual Summer Reading Challenge at Martin Road Park: kids, teens, and adults can all be signed up to participate in our reading challenge and be connected to the Beanstack app, which can be used to log everyone's recreational reading throughout the season. Cool prizes are in store for those who log the most reading!
SUMMER READING: IT ALL STARTS ON JUNE 17, from 1:00 P.M. – 3:00 P.M. at Martin Road Park: Library staff will be providing onsite Summer Reading signup assistance at the park's pavilion. There will be lawn games and a new book on the Story Trail for kids, food trucks, including tacos for lunch and ice cream for dessert, plus live music featuring a rousing singalong of Beatles covers! This year's Summer Reading theme is "All Together Now," emphasizing a sense of community as we all participate in a fun reading challenge together. If you want to find out more, you can visit the library's website: fadl.org/summer
Along with encouraging patrons to log their reading on Beanstack, we'll also host a variety of engaging events and activities for all age groups. fadl.org/upcoming-events
TINY ART: ON MAY 15, we unveiled another craft kit giveaway, providing "art kits" containing a "tiny" 5"x5" canvas, along with a "tiny" tripod easel and "tiny" assorted paints and paint brushes. These kits were distributed on a first-come/first-serve basis, so we can't guarantee whether or not they'll be available by the time you're reading this. Our goal is to collect all the artwork from the community to curate an exhibition that will be on display through- out the library all summer long. We'll host a special reception, scheduled for June 29 at 6:00 P.M., where we'll celebrate everyone's artistic talents. To find more info about "tiny art" and all upcoming art exhibitions, visit: fadl.org/art.
SUMMER CONCERT SERIES: Our ever-popular crowd-pleasing Summer Concert Series returns to our Library's courtyard starting June 13. These free, all-ages concerts are made possible by the Friends of the Ferndale Library, allowing music lovers to catch an early evening outdoor performance by some of Michigan's most talented songwriters. Attendees are encouraged to bring their own folding chairs, blankets, or any transportable seating apparatus, but you can also just sit on the grass or find a spot at one of our picnic tables. This year's lineup includes Dani Darling (soul/funk/indie) on June 13, Chris Bathgate (folk/Americana/roots/ ambient) on July 18, and the Theatre Bizarre Orchestra (jazz) on August 22.
UPCOMING YOUTH EVENTS: June 24: Painting Workshop with Living Arts Detroit (ages 7- 12); June 28: Tie-Blankets for Shelter Animals (multigenerational); June 29: Life-Sized Candy Land (ages 2-5); July 10: Sadarri & Company theatre troupe's Multicultural Storytelling (ages 2- 12); July 24: Acting for Kids with OpenSpot Theatre (ages 5-12); July 27: Make Your Own Animal Masks! (ages 5-8); July 28: Sharpie Tie-Dying Workshop for Teens (ages 13-18+); July 31: Zine-Making Program (ages 7 and up); August 1: Sloan-Longway: City Shapes (ages 4-7). Ongoing: Reading Rainbow, Middle School Board Game Club, Middle Grade Tabletop RPG, and Pokemon Club.
Meanwhile, we'll continue to host storytimes, but we're changing it up a little just for the summer-time: Baby Storytimes will be hosted on the first three Fridays of each month at 10:30 A.M. and then our new Family Storytime will be hosted on the first three Wednesdays of each month at 10:30 A.M. Find more info at: fadl.org/youth
Parents/caregivers can bring kids of all ages into the youth area to enjoy the latest seasonal decor, with lively cardboard cut-outs created by our youth librarians portraying fun new scenes featuring the friendly creatures of "Fern Forest." We'll also be planning another scavenger hunt where kids can scour every aisle of the Kids Corner to help retrieve a variety of hidden items that belong to one of the furry citizens of Fern Forest.
UPCOMING SUMMERTIME ADULT EVENTS: June 12: Movie Trivia Night at 215 West; June 22: Costumed Model/Figure Drawing (sketch work-shop); June 25, July 23, August 27: New Adult RPG Group – a new limited series of three monthly meet-ups where adults can play short-duration RPG games together.  July 17: the return of our popular "Chopped Challenge" take-home craft kit containing three "mystery ingredients" for our local foodies to use in creating a dish of their choosing. Ongoing: All of our book clubs will occur at their set times and dates, including the Ferndale Project Book Club, Graphic Novel Book Club, Science Fiction Book Club, and Film Club (find more info on our website).
GAMES & GARDENS: Stop by the Library to enhance your enjoyment of the outdoors this summer: use your Ferndale Library card to check out an array of games and sporting equipment from our Library of Things, including a croquet set, bocce ball set, pickleball set, and a bike repair stand! After that, stop by the Seed Library and check out a variety of herb, flower, or vegetable seed packets to plant in your garden! And speaking of gardening, mark your calendars for August 3, when Rachael Carter from Floraculture gives a presentation on starting your own herbal tea garden!
Follow us on Facebook and Instagram for more information at updates@ferndalelibrary