By Sara E. Teller
Businessman, Family Man & Visionary
JACK ARONSON, FOUNDER OF GARDEN FRESH IN FERNDALE AND A MAN WHO GAVE FIERCELY TO THE COMMUNITY HE LOVED, died peacefully in his sleep at age 68 after a battle with cancer. His heart of gold and love for his family will long outlive him.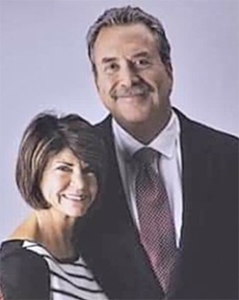 Aronson was first and foremost a go-getter. He poured passion into everything he did. Son Daniel Aronson, the youngest of five now-grown children, said "I couldn't have asked for a better role model and father. He was determined and hard-working, and yet he always made time to be with his kids."
Daniel said of his father's business mindset that he was always innovative and on the cutting edge. "He was the heart and soul of Garden Fresh," he said. "He created the recipes. My mom helped make it come together while my dad would go out and sell it. He partnered with business-minded people. When he discovered that some of the products, like onions, were exploding, he researched high-pressure pasteurization vessels; water pressure which kills pathogens extending the shelf life and keeping everything fresh. It was a game-changer."
Brett Tillander, CEO of Metro Detroit Youth Club, echoed these sentiments, saying of Aronson, "He saw the things that go unseen and heard the things that go unheard." For the Youth Club, "He was a coach for people who needed it."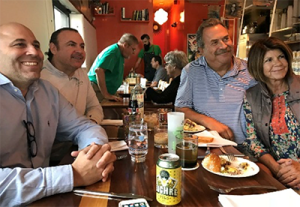 ARONSON DID MUCH FOR THE KIDS INVOLVED WITH THE CLUB. Tillander remembers Aronson set one of the members up to throw a first pitch at a Comerica Park game. Aronson was inspired by her tenacity, Tillander said, and mentored her until, as an adult, she began to work with autistic youth herself. He recalled, "Jack had the ability to seed and inspire others to take action."
He also added that Jack and wife Annette made a great team, saying, "Throughout their time at Garden Fresh, they both did so much. I remember Annette wouldn't let the sale of Pepsi go through so that employees wouldn't lose their jobs." He chucked and recalled, "One day, Annette came in and some of the employees were anxious about it, wondering why she was there. Turns out, she just came in to wash the windows."
Daniel and Tillander both agreed some of their favorite memories with Aronson involved food. Daniel called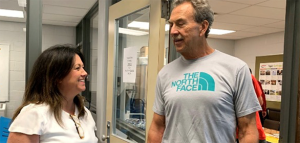 his dad a "foodie" and said he was a "phenomenal cook" who would feed a crowd by coming up with "seven different things that would somehow all come together in the end." He added, "My favorite memories were driving around finding new places to eat."
TILLANDER SHARED A STORY OF ARONSON RANDOMLY DRIVING HIM out to Red Hots Coney Island in Highland Park (now closed), putting four coney dogs in front of him and leaving him with a to-go bag of twenty. He didn't have the heart to tell his friend he had just switched to being a vegetarian. He knew Aronson had a love for food, and Tillander ended up just eating them all. He said, "Whenever Jack was driving, it was an adventure. You had no idea where you were going and yet it was all okay."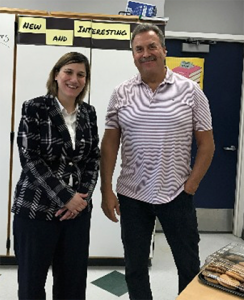 Daniel found his dad's willingness to go above and beyond and get involved in as many charitable organizations as possible incredibly inspiring. He recalled, "He was involved in lots of charities, not only the Youth Club, he did a lot with the Salvation Army and the Beyond Basics Reading Program." He added, "Above all, my dad was passionate, compassionate and strong."
Tillander hopes that "when the silence comes, when the flowers stop, when the cards stop, others remember to connect with Annette and the family. They've done so much for the community."
Jack is survived by his loving wife and devoted partner,  Annette (known as Vitamin A), his children Trevor (Angela), Melissa (Davey), Melanie (Dave), Jack (Bridget) and Daniel (Shantel) as well as 16 beautiful grandchildren, Tyler A, Tyler, Marlie, Janet, Katie, Jayson, Landon, Ryan, Lily, Katie, Emily, Mya, Lea, Hannah, Olivia and Drea, and siblings Kenneth (Joan), Virginia (Gordon), Diana (Roger), David (Lynn). Predeceased by his parents and his brother, Sonny.
In lieu of flowers, donations can be sent to Metro Detroit Youth Clubs (www.miclubs.org), Say Detroit (saydetroit.org), Salvation Army of South-Eastern Michigan (centralusa.salvationarmy.org/emi) or Beyond Basics (www.beyondbasics.org).
---
JACK WAS A PROUD GRADUATE OF FERNDALE HIGH SCHOOL, a restauranteur, and founder of Garden Fresh Gourmet. But, more than that, Jack and his beloved wife Annette, were committed to helping our community and our children achieve a better future. As a part of that commitment, the Aronsons made an incredible investment in Ferndale Public Schools to help improve literacy.
Jack knew that success for any student is built on a strong foundation of literacy. Due to the incredible generosity of the Aronsons, Ferndale Schools was able to hire a full-time reading specialist and purchase flexible learning furniture, computers, and licenses for READ 180 curriculum. READ 180 is a researched-based reading tool that blends reading comprehension, academic vocabulary and writing skills for students. Thanks to the Aronsons, Ferndale High School has been able to provide vital reading intervention and tutoring for hundreds of students.
Jack's commitment was much more than just financial. In addition to being involved in the reading program at FHS, he and Annette regularly took the students on culturally diverse field trips and brought them lunch so that they could talk and get to know each other. Jack was committed to establishing personal relationships with our students and school community.
Jack's engagement traveled far beyond the boundaries of Ferndale. He served on the board of Beyond Basics (an organization promoting youth literacy), as well as the national board of the Salvation Army. Through their foundation, Jack and Annette were also significant contributors to Boys and Girls Clubs of South Oakland County, as well as other charitable causes focusing on bettering the lives of children and young adults.
WHILE MANY WILL REMEMBER JACK for his incredible success in the business world. We in Ferndale have been blessed to know Jack personally and to witness the truly life changing impact of his generosity. The greatest legacy any of us can hope to leave behind is one where through our actions in life others benefit when we are gone. Jack has truly left a legacy that will positively impact our community for generations to come.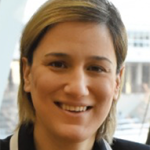 On behalf of the entire Ferndale Schools family, I want to send my deepest condolences to Annette and the entire Aronson family.
Thank you Jack.
Dania H. Bazzi, PhD
Superintendent, Ferndale Schools
---
THERE ARE MANY FOND MEMORIES OF THE TIMES I SPENT WITH JACK. I know I don't stick out as anyone special in any particular way but that's completely appropriate. Jack was a larger-than-life person to probably everyone he knew.
We met when I was running AJ'S Cafe in downtown Ferndale. AJ's was a beloved "living room" of Ferndale that achieved a lot of local, even national and global attention for the many grassroots activities that happened there. Jack once told me that when he traveled around, people knew two things about Ferndale, him and AJ's Cafe! That was pretty cool.
When the time came to leave AJ's Cafe, I was kind of like a fish out of water. I had no idea that the social capital we had achieved at AJ's could be translated into working capital somehow. I put my chips down on a coffee company and we called it Detroit Bold, because the city of Detroit and all of its people, despite all we had endured throughout the ages, was bold. It was the best word to describe us.
THERE WAS NO ONE I COULD HAVE IMAGINED ASKING FOR ADVICE OTHER THAN JACK. He basically took me under his wing and took me in. I'll never forget that first meeting on 9 Mile at his headquarters in Ferndale. He sat me down at this super-long executive meeting table with he, Dave Zilko, and Mike Griffin, his trusted cohorts. They began to lay out a plan for me to follow and gave me the necessary roadmap towards success. Detroit Bold is sold in hundreds of stores today and it would never have happened were it not for Jack.
It was not all work, though. I played in his charity softball games because he asked me to be one of the celebrities. I could not imagine myself as a celebrity but hey – if he wanted me to play I was glad to, no questions asked. I knew the cause was good. We had a lot of lunches together, mostly at Red Hot's Coney in Highland Park. We both were originally from around there and loved to go back. Our roasting operation is there, too. Jack made sure to stop in and see the facilities and lend his name to ours.
In 2016, we lost our mom. Throughout the year, Jack always made sure that I went back home with hummus, chips and salsa. Our mother was bedridden and had a hard time eating, but she sure loved that hummus. I Face-Timed Jack for my mom so she could say hello and, of course, Jack was gracious enough to chat with her.
Jack and Annette (that was our mom's name too!) attended the funeral and took me off to the side of the room where they gifted our family a check to help with the funeral costs. I was so flabbergasted, it was completely unexpected and quite helpful. Jack and Annette knew that my coffee business was still a fledgling business.
JACK NEVER SOUGHT ATTENTION FOR THAT KIND OF STUFF. I think Jack knew that happiness did not come from the attainment of things. It came for Jack by giving, and quietly so. I think that of all the gifts he has given to me, that is the one that I cherish the most.
If you knew Jack, you know what I mean. If you didn't know him, rest assured you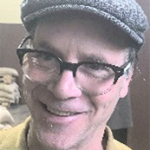 would have liked him. He gave his time and talents to me as he would to anyone who crossed his path.
Rest, dear friend. We will carry on and your memory will live on for generations to come.
AJ O'Neil
Detroit Bold Coffee & AJ's Cafe
---
I KNEW JACK ARONSON SINCE THE '70S, THROUGH A MUTUAL FRIEND. But I really got to know him and his wife Annette in the early '90s, working for him at Clubhouse BBQ. Then, in August of 1998, I started working for them making salsa in the back of the restaurant. That's when the real story began.
As the salsa business grew over the years, so did their love for helping others. Through their humble struggle building a business, so did their humanitarianism grow. They became involved with the Bed & Breakfast Club, Salvation Army, The Boys & Girls Club and many other great giving foundations. They started their own Artichoke Garlic Foundation. They help fund Beyond Basics and many more. They have been there for countless organizations and thousands of individuals over the years.
I love these people who also helped me in my time of need. I can't express my deep sadness for the loss of my friend. Jack who lost a three-year struggle with cancer. Through his struggle, he learned so much about this horrific disease, traveling to Switzerland, Austria and lastly Hungary in June/July of this year searching for alternative cures. Through his travels, much was learned for future cancer victims.
His memory will live on throughout the world forever. R.I.P. my dear friend and boss in Heaven with all of the other Earth's Angels.
Sincerely, your Cherbot 2000!
Cher Mitchell
---
I'D HEARD HIS NAME IN MY HOUSE EVERY DAY FOR YEARS. My mom was always going to work at his house, or she would hang with his wife, Annette (one of her best friends). Jack was my first boss at Clubhouse BBQ in Ferndale. Now I know the whole family, and am sorry for their loss of such a creative and generous man! He loved helping his community.
I was already working at the restaurant when he created Garden Fresh Salsa. I worked at a few different positions for that company too. On one trip in Chicago, Jack told a waiter it was my birthday. It was not, but they didn't know that, and the staff came with a cake and song. It's funny to look back on now! He made a pig for my luau graduation party and an employee put the pig's head on my living room table! (I had just become a vegetarian.)
Jack sent me food often through my mom. He knew I love salmon. He loved me, and called me Amy Lou. ("Jack, like you know that is not my middle name right?") I used that name on a voice text telling him that I loved him about eight hours before he died. I am very grateful that I knew to tell him that then.
He made his dreams come true and did what he was sent here to do, which is to help people! I could never forget him even if I wanted to. He has been such a big part of my life.
Amy Mitchell
---
ONE THING ABOUT JACK ARONSON (there are too many to list) is that each relationship he had was unique to that individual. He always made you feel important, no matter if you were a student trying to build your own brand or the CEO of a major company. I never saw any ego in any of my time with him over the years.
When I was in treatment for cancer, he made sure I had food prepared each week, and when it was over he and Annette offered me a job with the Ferndale Literacy Project. He saved my life in ways he and Annette never knew. Heartbroken that I will never hear that booming voice again or have to struggle to keep up with his speed-talking. Love you,  Jack.
Carol Jackson
Ferndale Literacy Project
SouthEast Oakland Coalition