By Kevin Rodney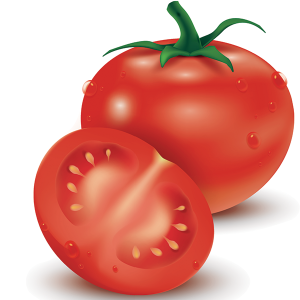 THE URBAN FARMING TREND CAUGHT ON DECADES AGO THROUGHOUT OUR COUNTRY…
…an unrelenting, unfettered drive to cost-effectively product fruit-and-vegetables organically, flavorfully enhanced, nutritive, immediately accessed, economical.
Additionally, urban residents, particularly those on tight budgets, gain knowledge and a sense of self sufficiency when they dive into farming and growing edible food.
Here in the Midwest, we have four distinct seasons: Fall, Winter, Spring, Summer. Outdoor food-growing is done mid-May through Mid-September at best, an inevitable drawback if one relies on farming as a food need.
Tomatoes: Early Girls, Beefsteaks, Romas, Heirlooms…tomatoes are the most common, popular, prolific garden food that amateur growers produce all over The United States. Homegrown, thoughtfully grown tomatoes generally abound in flavor, and they are fresh and delightful. They differ radically from store-bought (even high-income gourmet retailers) in that way. Said retail businesses feature tomatoes, none of which have any taste or flavor at all.
One can become very fond – hooked, so to speak – on the amazing high-quality of homegrown produce. In some, depression may surge at seasons end when a farmer realizes that he or she can count on ten fingers those that remain. When they realize that they won't taste another Roma again until the following spring/summer and the next crop comes in. Some will dearly long for that day when a tomato is once again, great with the eggs and hash browns. Some will never buy another tomato until they seasonally plant their own.
AN EARLY AMERICAN (1917) WRITER NAMED O'HENRY WROTE A POIGNANT SHORT STORY entitled The Last Leaf. The setting is Greenwich Village in New York City. Plagued by a serious pneumonia epidemic, and many fight for life.
In particular, a young girl lies very sick in her small apartment. She clings to life, down with crippling pneumonia. Her main focus is an alley wall outside the bedroom window.
The wall is laden with leaves growing on a vine. It is frigid in New York that night. There is an incessant, sub-zero howling wind through the alley.
As the sick child watches leaves randomly blowing away, she hears a knock on her door. Her visitor is an old man who lives in the building. He is a struggling artist, a painter who barely makes rent. He and the girl are friends. He checks in with her.
His goal has always been to paint his masterpiece while still alive..
He fears for the sick girl. She watches leaves blow copiously off the alley vine. Sadly, she develops the idea that if the last leaf blows away overnight, her will to live will fade. That she will die. The old artist tries, but cannot cheer her up and bids her goodnight.
In the morning, the girl joyously sees that her last leaf has hung on over the brutal night. She is reinvigorated, and inspired, her will to live is much stronger.
Unbeknownst to her, the old artist is found frozen to death in the alley. While the last leaf blew away hours before, he painted its likeness on the alley wall. While it cost him his life, he has truly created his masterpiece.
The spirit of the sick girl is manifested in this writer.
The morose melancholy that plagues a committed urban farmer when the last tomatoes are gone lingers over the dark, foreboding winter.