Oak Street Health : Offers Options For Senior Care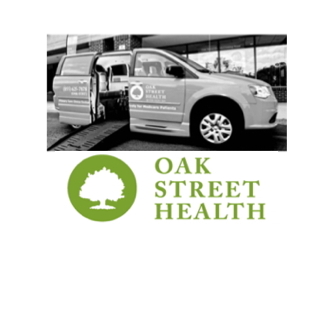 By Maggie Boleyn
IF YOU OR A MEDICARE-ELIGIBLE LOVED ONE would like to spend more time talking with your healthcare provider, or learn more about managing your health and attend fun classes, you might want to investigate the Hazel Park branch of Oak Street Health.
"We're making an impact," says Rafe Petty, Regional Vice President, Detroit Region, at Oak Street Health. "Oak Street Health offers Hazel Park residents more access to a higher quality of care that wasn't previously available. We filled a gap by providing excellent primary care, close to home, for many of our patients."
Oak Street Health aims to deliver value to patients, versus volume of services. Petty says, "Our care is personal. Our physicians spend more than twice as long with each patient than a typical doctor." He adds that patients are assigned a health care team, consisting of a primary care physician or nurse practitioner, a medical assistant, a care manager, a registered nurse and a "clinical scribe" to document notes. Petty says all staff at the Hazel Park center live in the surrounding communities.
The focus is on prevention. "If a patient receives any other medical treatment, like hospitalizations, rehabilitation services or specialist visits, we are accountable and will pay that bill," Petty says. He says this approach has decreased patient hospitalizations by 44 percent.
"AT OUR HAZEL PARK CENTER, we work with our local, community partners to provide five-week courses on diabetes management, healthy eating and fall-prevention for our patients," Petty said. The center is located at 1142 Nine Mile Road, between John R and Dequindre.
There's entertainment on the agenda, as well. "There is a full calendar of fun, social, educational, and health-promoting events in community spaces within our centers and
in the community itself," Petty said. He added that the Hazel Park center hosted a Community Car Show Series every other Saturday, from the end of June to mid-August.
At the Hazel Park center, patient events include: computer classes, a monthly birthday celebration, classes including jewelry-making and clay sculpting. Patients that qualify also receive services like transportation to and from appointments. "We also host outdoor BBQ events and casino days as well as exercise such as chair yoga and tai chi. We really focus on the community aspect of health for our patients," Petty said.
To make an appointment, schedule a tour, or learn more about Oak Street Health, call 1-844-808-8262, or send an email to info@oakstreethealth.com.