Promise Zone : Scholarship Program Provides Promising Future for Hazel Park Students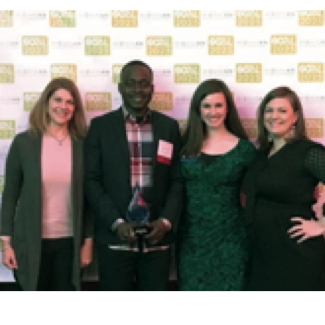 By Sara E. Teller
THE PROMISE ZONE SCHOLARSHIP PROGRAM IS A NONPROFIT ORGANIZATION founded in 2010, with scholarships first being awarded to the class of 2012. It is one of ten original "Promise Zones" created through legislation signed by Governor Granholm in 2009.
More than 60 percent of jobs in Michigan and throughout the country are projected to require a post-secondary credential by 2025, yet only 15 percent of Hazel Park adults currently hold a degree or certificate.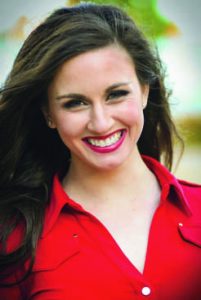 "With this in mind, the Hazel Park Promise Zone Scholarship Program was created to eliminate finances as a barrier to higher education for Hazel Park students, to increase educational attainment in the community, and to incentivize families to move into or continue residing in the school district," said Hazel Park's Promise Zone Executive Director Kayla Roney Smith.
"The program guarantees a tuition-free path to an associate's degree for students who reside in the school district, which is made up of the city of Hazel Park and a portion of the city of Ferndale, and who attend Hazel Park Schools from 5th grade through graduation."
Students who complete the application process are eligible to get full tuition and fees paid for at Oakland Community College (OCC). The scholarship covers 62 credits within four years following high school. Students must reside in the school district at the time of graduation in order to qualify, and to receive the maximum scholarship they must have attended Hazel Park Schools from fifth grade (or earlier) through their graduation year.
Students who enter the District after fifth grade are also eligible for partial scholarships, and a student who chooses to attend a Michigan institution other than OCC may be able to utilize it there as well.
"​Students are encouraged to apply during their senior year of high school through a brief electronic application," Roney Smith explains. "This application is released to students during 'College Month,' which is celebrated in October. In the spring, they are asked to sign a hard copy form acknowledging they understand the requirements and benefits of the program." Students must also complete a Free Application for Federal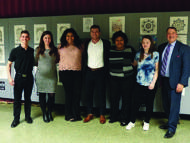 Student Aid (FAFSA), and any additional financial aid application steps required by the colleges they plan to attend. "While there is not a strict application deadline, we ask that they complete these steps prior to their last day of school in order to ensure quick processing," she said.
THE PROGRAM IS NON-COMPETITIVE, meaning as long as students meet the requirements and
complete an application, they are eligible. The only exception is if they receive a Pell Grant larger than the amount of the Promise Zone scholarship. If that's the case, students are able to use their scholarships during the semesters they do not receive Pell Grant funding.
The scholarship may be used at any college, university, or approved vocational program located in the state of Michigan. If students receive a federal Pell Grant that does not exceed the Promise Zone amount, the amount of the grant received is subtracted from their total Promise Zone scholarship for that semester.
While the Promise Zone was created for the purpose of providing scholarships, it has evolved to provide other programming and services, as well," said Roney Smith. "We provide a full-time college adviser at Hazel Park High School to pro-vide individualized and group assistance to students and families to assist them through the college preparation, exploration, application and financial aid processes. This adviser also assists students in accessing other, non-Promise Zone scholarships."
Hazel Park administrators are also constantly working to create new partnerships and bring services and re-sources designed to assist students in preparing for the colleges. Roney Smith explained, "We worked with UAW Chrysler to create a two-year skilled trades training program, which operates each afternoon during the school year and recently graduated its first cohort of Hazel Park High School as well as Hazel Park Alternative High School students. We have also worked with the School District, the City, and business partners to offer paid summer internships and professional development training to high schoolers."