By Rose Carver
HER NAME IS YEMISI BAMISAYE, AND SHE IS THE OWNER AND DESIGNER at African Fashions by Classic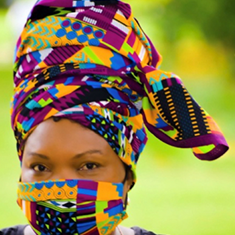 Expressions. Bamisaye was born in Nigeria and has been a student of fabric and design since the age of seven, when she taught her tiny fingers how to sew.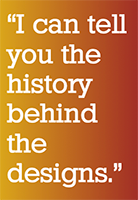 BAMISAYE, WHO ALSO HAS A DEGREE IN MICROBIOLOGY, specializes in African fabrics. What started as a hobby grew into a profession when she migrated to the United States 29 years ago. With her, she brought a passion for fabrics and the story behind the design.
Vibrant colors, natural shapes, and luxurious textures are common among the artistry of the fabrics at Bamisaye's store, but this wasn't always the case. Bamisaye's first store was located at Tel-Twelve Mall in Southfield. She sold everything from pant suits to dresses of the more common variety, with some African fabrics available. Her shop has since moved to Oak Park on 9 Mile, and it is now exclusively African fashions and accessories.
"Our customers rely on us for authentic African fashions and fabrics," Bamisaye said.

AFRICAN FABRIC PATTERNS ARE USUALLY BRIGHTLY COLORED, AND REPRESENT STORIES OF POLITICAL OR RELIGIOUS RELEVANCE. Each color has a meaning, from red representing death, to blue signifying love and peace. Entering Bamisaye's shop, you will learn the significance behind these patterns.
"Customers enjoy the fact that I can tell them the history behind some of the designs," Bamisaye said.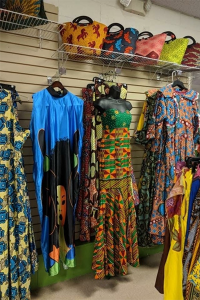 Anyone can view the inventory of this Oak Park gem online at GlobalAfricanCreates.com. Dresses, head wraps, and skirts are available for purchase, as well as masks with African prints, for those looking to spice up their pandemic wardrobe.
African Fashions by Classic Expressions is
open to the public 11:00 A.M. – 6:00 P.M.,
Monday through Saturday 10820 West
9 Mile Road, in Oak Park.