Renovations: Local Couple's Garage Project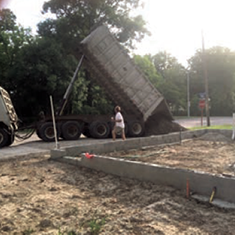 By Mary Meldrum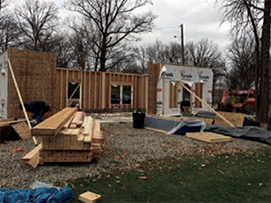 MY BOYFRIEND (WHO IS A BUILDER) AND I HAVE BEEN BUILDING a pretty incredible garage on the back lot of our property in Berkley. We take pictures at each phase of the project. No loans or mortgage so this is an out-of-pocket project that proceeds as we get the money.
This is a 1,600-square-foot building with an 800-square-foot footprint, the size of a three-car garage, with a full apartment above. Dirt had to be brought in for the foundation to raise the elevation. The first load of lumber and materials was dropped off and Brian got busy putting together the pieces for the framing of the walls on the first floor.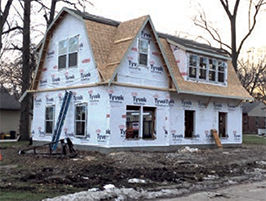 In the spring, scaffolding was erected, and the roof and cedar shingles for the siding were placed painstakingly one at a time by Brian.
This is pretty much what it looks like currently. A lot of small things have happened inside, like the furnace, drywall on all surfaces upstairs and downstairs, formal stairs and risers leading upstairs, exterior lights, window trim and other details. The apartment bathroom has been tiled and the lights are hung. All inspections have passed with flying colors.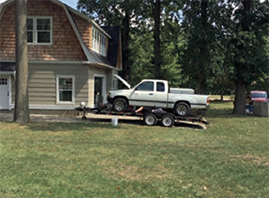 Brian pushed a project boat into the garage for the Winter and is working on restoring an old Formula speed boat. That will be ready to put in the water this Spring. Work on the garage continues. When it is finished (probably another year or two), we plan to move into the apartment and start working on our house.