Renovations: The Story of 511 Camden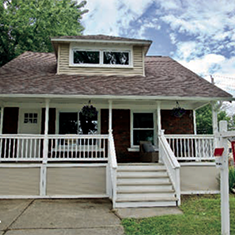 By Fiona Garlow, Property Solvers
THIS BEAUTIFULLY RENOVATED HOME HAD ITS HUMBLE BEGINNINGS back in 1926, when it was one of the first houses on the block. You would think after all that time this house would've changed ownership many times, but in fact only two families have owned it. After three generations ownership changed in 2017.
Originally built as a five-bedroom, one bathroom house, it no longer met today's standards. Three bedrooms located on the second floor have been changed to a large master suite with a modern bathroom and walk-in closet.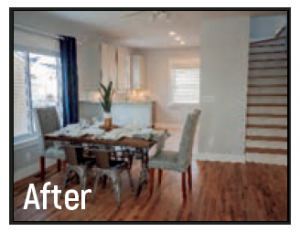 The main floor also went through changes. Dividing walls between living room and dining room, and between dining room and kitchen, were all removed in order to create a large open floor plan.
By creating a large master suite and removing the partition walls on the main floor, the house has become more functional. Allowing light through the entire house and improving sociability, it has become a home perfect for entertaining and family communication. Having an appreciation for the times by which the house came from, it still has its craftsman-style interior. Updated with large window, door, and baseboard trim, along with its tall ceilings, the house can't help but make you feel grand.