The Ferndale Garden Club: Where Green Thumbs Gather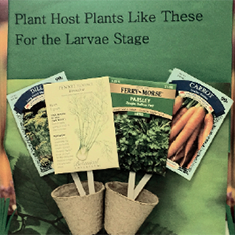 By Sara E. Teller
THE FERNDALE GARDEN CLUB WAS FOUNDED IN 1931 as a way for gardeners of all abilities to connect around a shared love for gardening and to share that love with the Ferndale community. The FGC officially joined Michigan Garden Clubs in 1951. The Club includes members of all skill levels, from those with exceptional green thumbs to those just getting started.
"What we all have in common is a love for plants and the creatures that inhabit a healthy garden," said Dominic Scappaticci, President of the Club.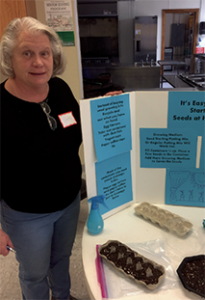 Club members hope to inspire others in the community to try their hand at horticulture. They also hope to spread their love for natural, clean ways of carrying out their craft.
"We promote sustainable and ecological-minded gardening practices that will keep our natural world beautiful, healthy, and alive for future generations," said Scappaticci. "We also promote gardening practices that encourage native birds and insects to call our community home."
AS PART OF THIS MISSION, the Ferndale Garden Club hosts a number of events in and around the area throughout the year, such as the Think Spring Garden event that was just held on February 23rd. The event offered a chance for those with green thumbs to start preparing for the upcoming season. It included a seed swap, exhibits by local gardening groups, and information about the importance of pollinator-friendly plants.
Other upcoming events include a presentation titled "Weeds: Useful and Edible" by Ed Blondin from Hortulus Garden & Landscapes, which will take place at the March 14 monthly meeting held at the Gerry Kulick Community Center, 1201 Livernois, 7:00-8:30 P.M., as well as a native plant presentation that will kick-off the April 11 meeting.
The Club created a public garden at the corner of Livernois and Oakridge for the enjoyment of everyone in and around Ferndale. Members continually maintain the space, ensuring it stays alive and well. Gardening-themed books have also been distributed to the local elementary school by Club members so budding gardeners can get their start as early as possible.
In fact, students interested in horticulture may just get a helping hand to pursue their passion. "Every year the Garden Club awards a scholarship to a graduating Ferndale High student," Scappaticci said. "We have awarded a scholarship every year since 1989."
He explained, "We donate gardening and ecology-themed books to the elementary school. At our monthly meetings, we host speakers on a variety of gardening topics as well as offer a chance for gardeners to connect and trade plants, seeds, tools, and house plants. Recent speaker topics have been about raising chickens in Ferndale, propagation of house plants, using native plants in our landscapes, urban beekeeping, and more. And best of all, we offer homemade treats for all attendees!" Scappaticci added, "We also go on field trips! Our last field trip in October was to the roof of the public library to see the living roof."
TO BECOME A MEMBER OF THE FERNDALE GARDEN CLUB, the only requirement is a love for gardening and a nominal annual fee which covers the cost of all of the Club's activities.
"We have yearly dues of $20," Scappaticci explained. "The dues help cover costs of speakers, programs, garden maintenance, and scholarships. We are a registered 501c)(3) nonprofit."
Meetings are held the second Thursday of every month, 7:00-8:30 P.M. at the Kulick Center. More information is available online:
www.facebook.com/theferndalegardenclub •
Instagram: @theferndalegardenclub •