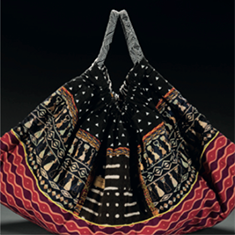 YES, YOUR FURNITURE MAKES YOUR HOME DISTINCTIVE, whether you shop at Ikea or the Art Van going out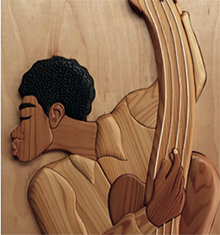 of business sale. Painting in just the right color furthers the statement. Now it's time for the cherry on the top: The right art.
The Ferndale Arts & Cultural Commission (FACC) reminds you that there are many places in the city to select beautiful art. Long time favorites like the Lawrence Street Gallery shares Woodward with Level One Bank's Community Arts Gallery. A more comprehensive list follows. Then, of course, there is the Funky Ferndale Art Fair and the DIY Street Fair (the DIY is canceled this year due to the health crisis).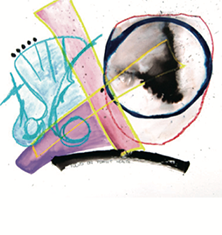 What's the difference between shopping at a gallery and at an art fair? Many art lovers do both as they each have an advantage. Galleries give you an ever-changing, carefully curated selection. You have one or two people that can learn your taste and preferences and help you find exactly what you are looking for. Many can even advise on the framing and matting, which can make a huge difference on how the piece appears.
Art Fairs are also curated, but don't include the expert advice. Mark Loeb of the Funky Ferndale Art Fair suggests that there are some other advantages. "At art fairs you will meet the artist and have time for a conversation. I feel that a big reason people go to the fair is to get the full story of the art they plan to display. For example, when your friend comes by and admires your new sculpture, you can share the story of the artist. The experience of the art fair becomes a memory for you and your loved ones."
Why not just buy art at those aforementioned furniture stores or even Walmart? You certainly could, and it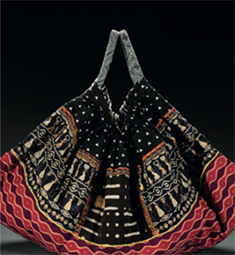 likely will be simpler. You will have something that tens of thousands of others will also display. While not all art appreciates in value, no department store pictures ever will. And don't forget that if you love art, supporting the artists becomes an important mission. Going to the shows is not demonstrating your love of art nearly as much as buying art. Only when you buy something do you actually support the artist, and allow them to continue creating.
What happens when your walls are full and there's no space left on the floor? Many collectors rotate their art. Every month or season they replace a few items with another favorite. Others start buying smaller items that fit in between the cracks. Loeb suggests that the next step is to "replace your mugs, flower pots, dishes and more with items created by favorite artists. Why not have a table as individual as you are?"