Armadillo Printwear: Hot Off the Presses! From Sketch to Shirt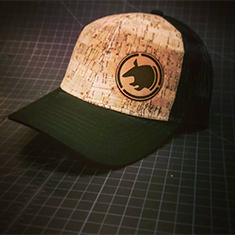 By Lisa Howard
WHILE YOU WON'T FIND AN ARMADILLO IN THE WILD in Michigan, Berkley has its own version in the form of Armadillo Printwear, a screenprinting shop that has been serving residents of SouthEastern Michigan for nearly 30 years.
Owner Dave Lakatos initially started out producing custom tie-dye garments in 1992. Over the years, he and his staff have transitioned into a fulltime screen-printing shop, creating spiritwear, uniforms for sports teams, shirts for community events, and even gear for yacht clubs. "We do a lot for the School District, the Public Safety Department, the Parks & Recreation Department and the Chamber of Commerce," says Jon Murrell, store manager. "We try to cater to everybody who comes through and we're very community-focused."
With four presses running in their tidy 2,000 square foot shop, the Armadillo team can print on anything that lies flat. They can also provide custom embroidery, which comes in particularly handy for restaurants and dispensaries and any business looking for employee uniforms. Occasionally, they print single-color posters, but 99.9 percent of their business is in clothing.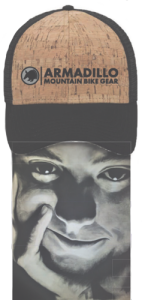 If you've attended Berkley annual events like the Berkley Street Art Fest or the Cruise Fest, you've seen T-shirts that were printed and designed by Armadillo – in addition to managing the store, Jon is also an artist, and is thrilled to work with the Berkley Area Chamber of Commerce to create the shirts. "Seeing as we're the ones who print the shirts for these events, I want to make sure the design looks as good as it possibly can," Jon says. He designed the logo for the first Street Art Fest in 2017 as well as the 25th anniversary Cruise Fest shirt in 2021. (He also painted murals for the 2017 and 2018 Street Fest events.)
IN THE 16 YEARS JON HAS SPENT WORKING AT ARMADILLO, he says they're busier than ever, surprising given the past two years. "We're trying to keep on truckin'! It'd be great to get to the point where we can take a break, but for now we need to keep our heads down and keep printing shirts," he says.
That uptick in orders has meant that Jon does less design work than usual, focusing more on production, although he's still happy to create artwork. "A customer can give me a simple sketch on a restaurant napkin, and I can turn that into something," he says. With a degree in fine art from Wayne State University and specializations in photo-realistic charcoal art and pen-and-ink-drawings, designing images and logos is second nature for Jon. Although he's worked on a variety of interesting design projects during his time at Armadillo, his favorite was the Port Huron-to-Mackinac Island Sailboat Race – one year, Armadillo created both the event's merchandising gear and poster designs.
"We just try to have really good-quality prints and we make sure that everybody who sees it knows where it comes from – we put our stickers on every box of shirts we send out," says Jon.
So if you're hankering for the sight of an armadillo in the neighborhood, keep your eyes open! You just might catch a (two-dimensional) glimpse of the adorable long-snouted, armored critter around town.
Armadillo Printwear | 3861 12 Mile Rd., Berkley, MI 48072
(248) 547-0490 | www.goarmadillo.com | jon@goarmadillo.com