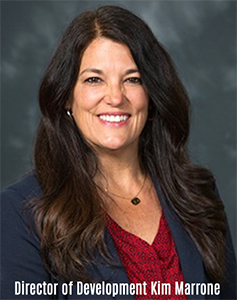 By Kim Marrone
Director of Economic Development & Planning, City of Oak Park
IN OAK PARK, WE CONTINUE TO HELP OUR BUSINESSES SOAR, NOW WITH THE HELP OF A REGIONAL CHAMBER OF COMMERCE. The new South Oakland Area Regional (SOAR) Chamber of Commerce primarily serves members in Oak Park, Ferndale, Pleasant Ridge and Hazel Park. SOAR replaces the Ferndale Area Chamber of Commerce and will now better focus on supporting businesses in Oak Park and other surrounding communities by providing networking opportunities, business support and advocacy, community partnerships and professional resources.
The idea to expand the reach of the former Ferndale Chamber of Commerce to Oak Park and beyond began with a meeting between SOAR President/CEO Joy R. Wells and Oak Park Mayor Marian McClellan in November of 2019 to discuss logistics. Although the impending pandemic brought some hiccups, it also allowed enough downtime for the creation of SOAR to be worked out.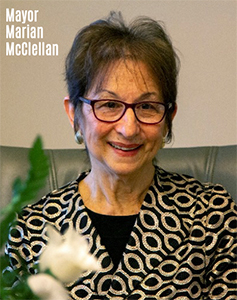 Since then, the Chamber has held networking events and worked to engage the hundreds of businesses that encompass South Oakland County.
The SOAR Chamber of Commerce is focused on B2B (business-to-business) networking opportunities. Most of the events are designed to encourage members to get to know each other, exchange ideas, and share information about resources, such as virtual Coffee Connections or in-person After Hours networking events. The Chamber offers a monthly e-newsletter, which highlights member businesses and community events. Of course, a business doesn't have to be located in any one of the primary communities to be a member. I encourage everyone to sign up on their web site to receive their e-newsletters and event notifications. A kickoff networking event will be scheduled in the near future somewhere in Oak Park.
To say I am excited to have the SOAR Chamber of Commerce as a resource to us in Oak Park would be an understatement. When I first began working in the City of Oak Park it was something our business community asked for but never had. We worked off and on with the Ferndale Chamber to include our business community but our businesses never really felt connected. When they made the decision to include other communities and expand into Oak Park, I was elated.
NOT ONLY DOES THIS ORGANIZATION PROMOTE the economic growth and stability necessary to allow our community to continue to thrive, but it also mirrors many of the same values we have in Oak Park. One of the SOAR Chamber of Commerce's main tenets is diversity and inclusion, something we work to include in all of our decisions and practice in Oak Park. The SOAR Chamber also puts a high value on partnership, collaboration, connection and service.
The Chamber's values are not only exhibited in the outreach events and services, but also in those that comprise the Board. Currently, the SOAR Chamber Board of Directors consists of 50 percent business leaders and 50 percent local government officials, all of whom are committed to listening to, identifying and addressing the needs of their communities. In Oak Park, Mayor Marian McClellan and myself sit on the Board and we are looking for local Oak Park business owners who would love to join the board as well. If you are an interested business owner looking to get involved please reach out to me.
With such representation and involvement from Oak Park leaders, and the same commitment from our South Oakland County neighbors, I am certain the SOAR Chamber of Commerce will become the regional heart of economic and community development. The more diverse voices we have at the table, the better prepared we are to secure resources and opportunities for the benefit of all our members.
I cannot wait to see what is in store for this next chapter of economic growth and stability.
To learn more about the SOAR Chamber of Commerce visit www.southoaklandarearegionalcc.org or call (248) 542-2160