Dennis Ferguson, AAA Insurance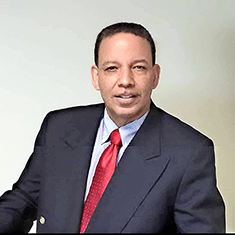 By Jenn Goeddeke
DENNIS FERGUSON IS DEDICATED TO HIS CAREER AND ENTHUSIASTIC ABOUT HELPING CUSTOMERS.
He first started his work with insurance when a friend suggested, "you'd be good at working in the insurance industry!" Ferguson was licensed in 2008 and worked with other carriers for many years.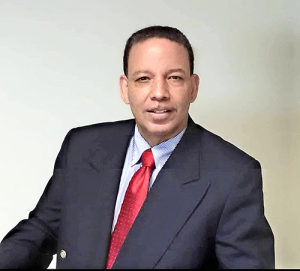 While with State Farm in 2014, Ferguson felt that he wasn't moving forward at the pace he wanted, and knew his goal was to own an agency. When he found out about the opportunity at AAA, he decided within 24 hours to run the agency. His top location choices at the time were Oak Park and Ferndale, and the clincher for Ferguson's decision was ample parking space at the Oak Park locale.
FERGUSON'S OFFICE OFFERS A FULL RANGE OF INSURANCE PRODUCTS. He believes there's no substitute for insurance. It's a product everybody needs and one that cannot be replaced by technology.
He explained that there's always something new to learn. "Information can get technical. I am serving as a consultant for my customers, advising on the best options to choose." He stated that AAA is a good company to work for, partly because there's a lot of support given to its agents.
"As agents, we are allowed to try different things. New systems have been introduced that enhance our ability to provide faster quotes, plus tools to assist with customer retention."
ONE KEY WORKER OF FERGUSON'S RECENTLY LEFT TO ATTEND COLLEGE. "I am not rushing to employ someone new. I want to find the right person, and it's not for everybody!" An agency position involves making calls, doing follow-ups, and being detail-oriented. A candidate needs to be open- minded and entrepreneurial, make their own decisions and be confident.
It also requires some patience, due to the level of paperwork involved. Ferguson mentioned that the real test is working at an agency: "Become a producer and see how it goes."
On a final note to potential applicants: It's important to complete the online assessment. Ninety-five percent of applicants fail to do this, and I won't even call them if it's not complete." No college degree is required to work at the Ferguson Agency, but a high school diploma together with some sales experience is needed. Regarding salary, you can essentially make what you want (salary plus commission).
Ferguson concluded, "I enjoy my work here with AAA and, fortunately, I am not affected by the economy. It's essentially recession-proof! I feel it's important to be available for my customers to talk to, and nine times out of ten, I will return calls on the same day. The service I offer is thorough. I make it happen!"
Ferguson's Insurance Agency AAA is located at:
13691 W 11 Mile Rd., Ste. 200, Oak Park 48237.
Open hours: M-F: 8.30am-5.30pm; Sat, Sun: Closed.
Call: 248.565.3371.
michigan.aaa.com/dennis.ferguson