By Mary Meldrum
Photos ©2021 Parks & Recreation Staff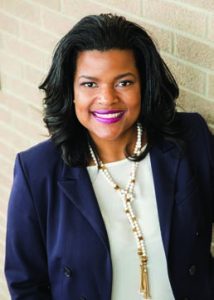 LAREINA WHEELER is the Director of Ferndale Parks & Recreation. She is an energetic and enthusiastic leader in the City's very busy department. There are only four full-time and two part-time people working in the Recreation Department.
WHEELER'S DEPARTMENT IS THE LEAD FOR THE PLANNING, DESIGN AND DEVELOPMENT of the city's parks. They provide programming for all ages as well as a very robust sports program: Softball, kickball, soccer, baseball and basketball.
The Department also coordinates the city's special events, such as the Fall Festival, the Fitness Festival, the Daddy-Daughter Dance, and other events that serve the community. The city's Breakfast With Santa Around The World is a look at how people celebrate Christmas in different countries.
"We typically do a craft class that makes an ornament specific to the country that we are sponsoring that year. We try to do things a little differently," Wheeler indicates.
Ferndale offers a SMART transportation program that shuttles residents from their homes to a destination within a five-mile radius of Ferndale.
Ferndale has 14 parks, and the Parks & Recreation Department has made major improvements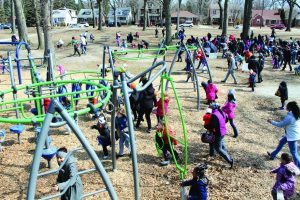 including new play equipment, walking paths, and water fountains. The parks have been very well-maintained. Projects now include new walking paths as well as a pavilion and outdoor fitness equipment. New benches and trash receptacles are part of the improvements too.
Many of the improvements were made possible by a 2015 bond passed by the residents, including the installation of a splash pad. The community is very excited about that.
"This past year, we completed a park project downtown, Schiffer Park. We extended the park, installed custom planter boxes with seating, decorative paving, a drinking fountain and open grassy areas. We formalized and made it an official downtown park. There are custom planter boxes and seating and it is a beautiful asset to downtown."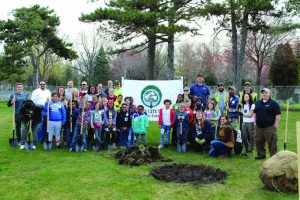 "SINCE COVID, WE HAVE REVAMPED A LOT OF THINGS. We offered free meals in conjunction with YMCA, Gleaners and our ongoing Meals On Wheels program. In addition, we worked with several grant partners, such as Project Play, to give out weekly sports kits. We utilized our partnerships to provide a different sport themed kit every week. The kits were sponsored by organizations like the Detroit Pistons and Red Wings. Some of the sport kits included hockey and soccer equipment."
Wheeler went on, "We continued to have a presence online last year and we served the community the best we could under the circumstances. As we open up again, we are opening up outside. We have soccer starting this spring. Adult and girls' softball and baseball and kickball will start again too."
"Our Ferndale Daddy-Daughter Dance is usually held in the Winter. This year we are having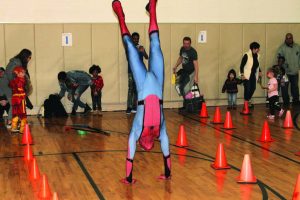 a Daddy-Daughter Movie and drive-in. We plan to have some activities at the drive-in. We will have the COVID precautions in place." There is a drive-in movie scheduled for the other kids on the same day.
The outdoor fitness festival will be in July, an opportunity for the community to come and exercise outdoors. "We collaborate with various gyms and health professionals who offer different fitness classes for youth and adults and provide health tips and information.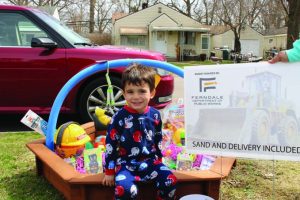 "In addition, our largest event is our Ferndale Fall Festival. We plan to still hold that October 2. We want to make sure we are doing everything safely. We always do safety checks. We are very excited about servicing the community, offering a little more this year and allowing the community to get out safely."
WHEELER SHARES THAT SENIORS HAVE BEEN THE MOST AFFECTED BY THE ISOLATION and COVID. "We look forward to helping them overcome their isolation and get out-and-about."
In 2019, Ferndale built an award-winning skate park, one of the most utilized parks in the city. You can see all
abilities and ages in that park; children from three to four-years-old, all the way up to 55 or 60-years-old.
Wheeler has enjoyed four years as Director. She started in March of 2017. LaReina's favorite part of the job is serving the community and giving them something they want and will utilize. "Knowing that I am working on something that will be successful. Projects are in line with what the community wants and I am bringing joy to the residents and youth."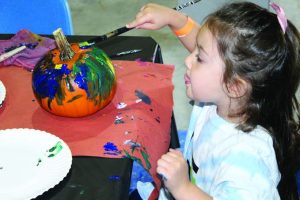 Wheeler says her Department always puts the community and the community's needs first. "We make sure that we strive to make sure that our efforts are planned in an equitable and inclusive manner so nobody is excluded and everyone feels welcome when they participate. We work very hard. We have a great team and we share the same vision for the residents. We want to continue on our upward trend."