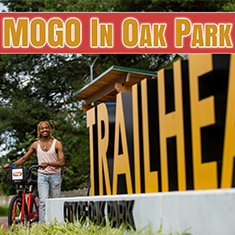 Photo ©2021 by Bennie White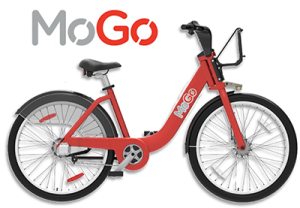 THE CITY OF OAK PARK HAS FIVE MOGO STATIONS and the numbers show that our community knows how to ride!
In 2020, Oak Park had the highest usage of any community in the surrounding area, with 1,667 trips taken. We hope our residents continue to utilize this service offered through the City's partnership with MoGo.
For those looking to get on a MoGo bike and ride, the Oak Park stations are located at:
• West 11 Mile Rd. & Tyler St.
• Lincoln St. & Greenfield Rd.
• Coolidge Hwy. & Lincoln St.
• Oak Park Blvd. & Parklawn St.
• West Nine Mile Rd. & Manistee St.
To stay up-to-date on MoGo News, visit their website at mogodetroit.org or follow them on social media (@MoGoDetroit).