Home
Uncategorized
Parents Band Together To Improve Special Needs Community in Ferndale Schools
Parents Band Together To Improve Special Needs Community in Ferndale Schools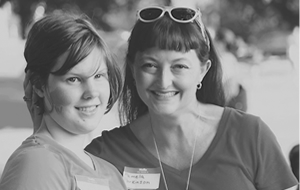 One of the strengths of any great community is its education system and Ferndale is no exception. Starting with great teachers, a strong curriculum, and a focus on parent involvement, Ferndale's schools have risen in stature to become some of the best in the state.
Now, in an effort to improve the impact, accessibility, and power of Ferndale's special education programs, a group of parents, teachers, and advocates have gotten together to create a new organization designed to provide support and guidance for special needs students and their families.
The group is called Ferndale Friends of Different Learners (FFoDL) and they are dedicated to making a difference in the lives of all special needs students through a supportive program of community events and resources. "Our goal is to establish a presence, provide monthly meetings with topics and speakers relevant to our special needs families, provide support and/or guidance for our special needs families, and be the voice for special needs families to our school administration," said Ron Owens, a parent and one of the founders of FFoDL.
The idea for Ferndale Friends of Different Learners came during a CLEAR (a political action committee focused on improving Ferndale Schools) meeting and was brought to the attention of the Director of Special Education for Ferndale Schools, Ray Locke. Inspired by similar groups in neighboring cities like Birmingham, the group of concerned parents were driven to create FFoDL to help promote an atmosphere of inclusion and information for the special needs community in Ferndale Schools. "We love this district and this group came about in order to improve and heal issues within the demographic of students with special needs," said FFoDL Vice President Jodi Berger.
Though many may be aware of specific programs in place for students with special needs, many may not understand just how far-reaching the need for improvement can be.
"The term 'special needs' encompasses a very far and wide-reaching group of families and individuals," said Owens. "Even so, it's quite often that families feel as if they are alone in this; like no one else understands what they're going through. After some time, it just becomes 'normal' to not want to go out and to just stay at home where it is more comfortable." It's the goal of Ferndale Friends of Different Learners to change that pattern.
The plan is to host monthly meetings, seminars, community events, fundraisers, and resource fairs to help spread their message and maximize the potential of different learners throughout the Ferndale Public School System. The group held their first annual summer picnic on August 19th at Geary Park, and the turnout far exceeded their expectations. "Hundreds of people came out to support us and we managed to get 80-plus email addresses of people wanting to know more about who and what we are," Owens said. "If our picnic was any indication, our future is looking great!"
The group consists of parents, teachers, friends, family members, and caregivers of special needs students. The organization has a determined set of bylaws and an elected board (who are all parents of special needs children) that includes Owens (who serves as president), Vice President Jodi Berger, Secretary Barb Landry, and Treasurer Esther McCoy. Currently, meetings are being held on the fourth Tuesday of every month at 7 p.m., alternating between the Harding Administration Building and the Ferndale High School Media Center. Meetings are open to everyone.
Owens says the overall goal is to engage the whole community, which will have a lasting positive impact on families of special needs students and beyond. "It's our hope that the whole community will benefit from our group," Owens explained. "We want to give families the assurance that they're not alone in this and by supporting one another, we can assure our kids a happier and richer school experience."
For more information on Ferndale Friends of Different Learners including a meeting schedule, parent resources, and more visit http://ffodl.webs.com. The group can also be found on facebook at https://www.facebook.com/FFODL.
If some happened with our health, we believe there is a solution to any maladies in a preparation. What medicines do patients purchase online? Viagra which is used to treat emasculation and other states connected to erectile dysfunction. Learn more about "sildenafil". What humanity talk about "viagra stories"? The most substantial aspect you should look for is "sildenafil citrate". Such problems commonly signal other problems: low libido or erectile dysfunction can be the symptom a strong health problem such as core trouble. Causes of sexual disfunction include injury to the penis. Chronic disease, several medicaments, and a condition called Peyronie's disease can also cause sexual disfunction. Even though this medicine is not for use in women, it is not known whether this curing passes into breast milk.