Michigan Works : For Ex-Offenders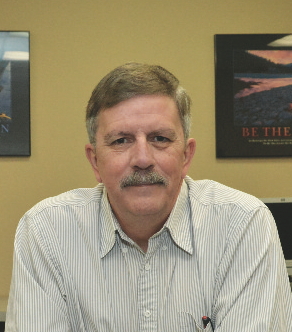 Story by Sara E. Teller
Photos by Bernie Laframboise
It goes without saying that individuals with criminal offenses on their records find it more difficult to get a decent job. No matter their skills-set, they are often turned away because of past behavior, no matter what they've done to rectify the situation. However,Michigan Works! has instituted a program designed to help these individuals get back on their feet. Michigan Works! helps the unemployed build their marketing tools, including cover letters and resumes, and search for the most appropriate job opportunities. Unemployment pay is often offered during the job hunt, as well.
Ex-offenders are "provided with intensive one-on-one services," says David A. Straka, Career Planner with Ferndale Michigan Works!. These are a bit more extensive, because those that have committed crimes need to know how to best approach being open and honest about their offenses while seeking employment. "We provide counseling on the best way to structure their resumes, how to approach the employment application and, also, how to handle the interview process and follow-up to the interview," David says.
The ex-offenders program has been around for several years, almost since the employment service was established in the 1930s. "This was all part of the Employment Counseling program," David explains. "Throughout the years, more attention was paid to providing services to ex-offenders through programs like Employment Service, the Comprehensive Employment and Training Act (CETA), the Job Training Partnership Act (JTPA), and now the Workforce Innovation and Opportunity Act (WIOA)."
The services are only as helpful as an individual's own effort, however. As long as a person is willing to put in the work, Michigan Works! can help just about anyone get back on his or her feet. "The services we provide, if they are followed by the individual, can result in employment," David says. The service can be very individualized, focusing on the exact skill or marketing tool needed by a particular person to be successful."
"Sometimes, depending on their situation, retraining can be an option to assist them in gaining a marketable skill to help them be more competitive in the marketplace," David explains. "We also give them information about the Federal Bonding Program, Work Opportunity Tax Credit Program, and if necessary, Michigan [Prisoner] Re-Entry Program (MPRI)." The Work Opportunity Tax Credit Program offers a federal tax credit to employers for hiring individuals with significant barriers to employment. And, the vision of MPRI is that every prisoner will return to the community prepared for success. Through this program, state departments work with local officials and human services agencies, such as Michigan Works!, to coordinate services and integrate support systems to aid the returning prisoner in finding employment.
The Federal Bonding Program serves as an insurance plan, more or less. It is in place to help an individual "sell an employer" by offering "an assurance that if they do anything that would cause damage due to their actions, [this] program can help cover any monetary damage," says David. "Depending on their particular situation, we also provide [employment seekers] referrals to other partners in our program who can assist with other barriers we may not be able to provide."
As far as how the Michigan Works! Ex-Offenders Program benefits the city of Ferndale, David explains, this "basically means that employers that hire individuals with a barrier are now contributing to the community, paying taxes and can invest in the local economy." Employers willing to hire ex-offenders will receive the federal tax credit, and are aiding in the reduction of crime by keeping a large percentage of the population off the streets.
The Ferndale community is encouraged by members of Michigan Works!to get actively involved. "The main members of the community that can get involved would be businesses and organizations that hire these individuals," David says. "A number of times individuals with barriers have needed skills, but are being turned away from employment because of the offense."
This is a shame, because the individual has the talent to truly benefit
the community if he or she is just given a chance. "We hear a lot from employers about how they can't find qualified employees, when individuals with barriers have the skills and a business or organization will not hire them" simply due to this fact.
For more information on all services offered:
The Ferndale Michigan Works! Office, located at 713 E 9 Mile Rd, Ferndale, MI, 48220, can be reached Monday through Friday, 10:00AM to 4:30PM, at 248-545-0222.