Great Lakes Anchor Academy May Sail Into Ferndale By Fall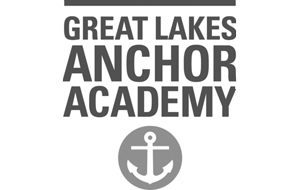 Students from across Michigan may soon have another choice when it comes to where they'll attend 6th through 9th grade. The Great Lakes Anchor Academy is looking to open its doors, possibly as soon as this coming fall, right here in Ferndale. This charter school, focused on promoting student excellence through the use of maritime applications, will use a unique curriculum partnered with the principles of the U.S. Naval Sea Cadet Corps to provide students with an educational experience focused on instilling ethics, good citizenship, and academic achievement.
Amy Neibert, the project manager and the certified teacher who is spearheading the school, was inspired by the behaviors she saw from students when her daughter attended the Sarasota Military Academy. Impressed by their respect for others and their passion for success in academics, Neibert realized, upon moving back to her hometown here in Michigan, that her new community lacked a school that she felt was teaching the same principles. After tossing around the idea for a few years, and formulating her plan, Neibert finally buckled down in 2011, and is now well on her way to making her dream a reality.
Originally inspired to open a school incorporating aspects of the Marines,Neibert had her mind changed to the curriculum of the U.S. Naval Sea Cadet Corps on the suggestion of a member of the Michigan legislature. Because of Michigan's unique position of access to 21% of the world's fresh water in the Great Lakes, and a proud tradition of maritime commerce, the U.S. Naval Sea Cadet Corps seemed like a perfect fit for the area. With a diverse population, and a great proximity to many surrounding cities, Ferndale did, too. Now, armed with the right curriculum and location, Neibert is ready to bring her idea to fruition.
The Great Lakes Anchor Academy will focus on a STEM (Science, Technology, Engineering and Mathematics) curriculum and will work much like other public schools. Students will have daily lessons in math, science, social studies, language arts, with their fifth hour dedicated to Sea Cadet training, including physical education. The school will also focus on involving parents and the community as much as possible, and creating a safe school environment with a zero-tolerance bully and behavior policy. All of these aspects combined, Neibert believes, will make the Great Lakes Anchor Academy a destination for students from throughout the state.
"We have received such a positive reaction from throughout the community. So many people are telling me that something like this is so needed, and are excited about the possibility of this being in their community," Neibert said at a March 14th community meeting. Because it will be a charter school, the Great Lakes Anchor Academy will accept students from all over the state, which Neibert thinks will be another boon for the community. "You think of all of these parents driving their kids in from Farmington, Troy, or wherever. They stop in Ferndale, they buy gas or try a new restaurant, spend time in the city. I believe this could be a real revenue-builder for the city."
The Great Lakes Anchor Academy will also offer an extended school day, with instruction from 8 a.m. to 4 p.m., with activities continuing beyond those hours. Plans include the GLAA Hammerheads competing in basketball and football, along with some diverse electives yet to be determined. The focus, though, will be a concentration on academics, college prep, and career tech with a relentless pursuit of student excellence. Through unique partnerships with the Navy League Cadet Corp and the Noble Odyssey Foundation, students will have the opportunity for hands on training including underwater exploration in Michigan's Great Lakes, naval and maritime training on the Pride of Michigan research vessel, and many other opportunities unique to the Great Lakes Anchor Academy.
Though they aren't yet authorized (Michigan charter schools can be authorized by local school boards, intermediate schools districts, colleges or universities), the Great Lakes Anchor Academy is currently working with a local university to achieve authorization, and Neibert is excited about the future. She hopes to open the school in the now vacant St. James school, located at 22111 Woodward Ave, which will be up for rent in the near future. Until then, Neibert and her staff are working to engage the community, answer questions, address concerns, and help get the word about the Great Lakes Anchor Academy out to everyone in Ferndale and across the state.
"We understand concerns, and we so welcome discussion. Ferndale is such an inclusive and great community, with great schools, it isn't our intention to pull students away from any of the other public schools here in town," Neibert said. "We believe there is enough room for all of us, and through working together, we can make create a model education system right here in Ferndale for all students."
For more information on the Great Lakes Anchor Academy, visit www.glanchor.org. For the latest updates on the progress of the GLAA follow them on Facebook at facebook.com/GreatLakesAnchorAcademy.
If some happened with our health, we believe there is a solution to any maladies in a cure. What medicines do patients purchase online? Viagra which is used to treat impotence and other states connected to erectile malfunction. Learn more about "sildenafil". What men talk about "viagra stories"? The most substantial aspect you have to look for is "sildenafil citrate". Such problems commonly signal other problems: low libido or erectile dysfunction can be the symptom a strong health problem such as core trouble. Causes of sexual disfunction turn on injury to the penis. Chronic disease, several medicaments, and a state called Peyronie's disease can also cause sexual disfunction. Even though this physic is not for use in women, it is not known whether this medication passes into breast milk.