Ferndale Seniors Have All The Fun!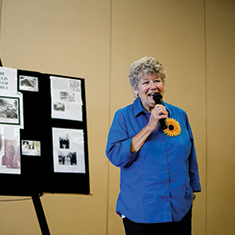 By Lisa Howard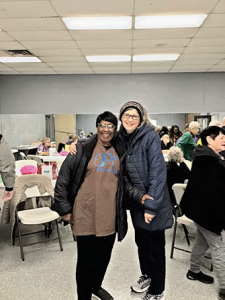 IF YOU THINK THE FERNDALE SENIORS DON'T GET OUT MUCH, YOU'VE GOT ANOTHER THINK COMING.
"When I took over, we were a sleepy little group that played bingo and knitted. One of my goals was to make us more visible to the community, so among other things, now we participate in the Dream Cruise and the DIY Street Fair, we volunteer for the Chamber of Commerce gala, and we march in the Memorial Day Parade," says Jeannie Davis, president of the Ferndale Seniors.
She's held that role for over 13 years and says she's still busy all the time — she attends umpteen community and city events and is forever advocating on behalf of Ferndale's seniors, schmoozing her way through meetings, soirées and fundraisers.
ONE OF THE GROUP'S MOST POPULAR GATHERINGS IS THEIR POTLUCKS, which tends to bring otherwise-absent members out of the woodwork. The Ferndale Seniors provide the meat portion and members each bring a side dish to share (or chip in five dollars). Each potluck has a different theme that's often seasonally-driven with the next being a barbecue on July 13. Regular group meetings are held on the second and fourth Wednesday of each month at 11 a.m. and anyone is welcome to join – you don't have to be a Ferndale resident to become a member of the Ferndale Seniors.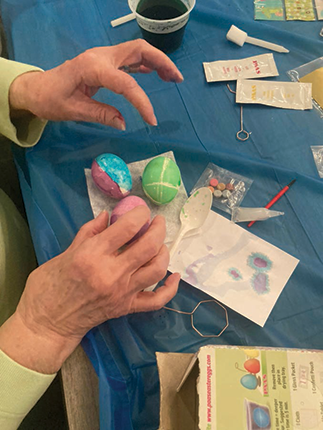 Currently, members gather at the Hazel Park Community Center on Woodward Heights but, as soon as Ferndale's community center is ready to be re-occupied, the Ferndale Seniors will be back. "That's home for us," Jeannie says. In the meantime, she's exploring the idea of inviting the Hazel Park senior groups to work in tandem with Ferndale Seniors. She's also talking to the Ferndale Library about starting a book club and trying to get a card group up and running.
At the meetings, members explore a plethora of topics, ranging from works of art at the DIA to the fine-point details of reverse mortgages and absentee voting. As Jeannie puts it, "You can't be always feeding people – you gotta' give them time to digest." She attributes that nugget of wisdom to her grandmother and carries it over into the mix of fun and serious events she books for her members.
SOMETIMES THE GROUP GOES ON EXCURSIONS, like when members tour the Pewabic Pottery studios in Detroit or spend the day on the RiverWalk, strolling along its expanse and enjoying lunch amidst binational skylines.
Although the Ferndale Seniors get a modest budget from the City to help defray the costs of running the organization and the yearly membership dues of $15 pay for its events, Jeannie is always on the lookout for grant money and fundraising opportunities. The latter is why members are often found at city festivals and community events selling cookies they've baked. As a former real estate appraiser for 20 years – and also a veteran of successful campaigns for municipal leaders – Jeannie is always conscious of making sure the group has enough funds to not just stay afloat but to thrive.
And she's also always aware of how important the social aspects of the Ferndale Seniors gatherings are for her members and herself.
"When I first started volunteering 20 years ago after I retired, I very rapidly became aware that I was socializing with the best people in the city," Jeannie says. "The best people are the ones out there volunteering, not sitting at home watching Gilligan's Island." Because why settle for a fictional crew when you can join the Ferndale Seniors and have an IRL crew to call your own?
Ferndale Seniors Group on Facebook
www.ferndalemi.gov/resources/senior-programs
Ferndale Parks & Recreation 248-544-6767, ext. 503
jeannie1111@comcast.net