Ferndale Schools: Free College Credits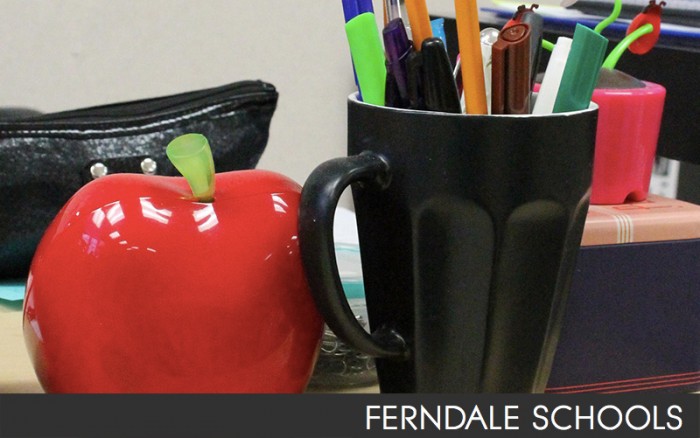 By: Blake Prewitt, Superintendent, Ferndale Public Schools
In partnership with Baker College, Ferndale Schools will launch its Early College starting next year. Students at both Fern- dale High School and University High School will be eligible for the program and the chance to earn a free Associate's Degree fromBaker.
An Early College is a program within a school that allows for students to earn both high school and college credit at the same time (up to 60 total transferable credits and/or an Associate's Degree) and includes a "fifth year" of high school, with the majority of courses in the last year held on the college partner campus (also known as "13th Year"). The college credits earned while in the Early College are completely free to students.
"Ferndale Schools couldn't be more excited to offer such a great program like our new Early College. Research shows that Early College students are significant- ly more likely to graduate from high school and are significantly more likely to earn a college degree than comparison students. Being able to offer 60 college credits to our students for free is a great opportunity for our families," said Ferndale Schools Board of Education President Jim O'Donnell
As part of the Early College, students will have a choice of four pathways for an Associate's Degree awarded from Baker College; Computer Programming, Criminal Justice (in partnership with the Ferndale Police Department, which includes Police Academy option after 13th year), Marketing, and Health Sciences. Students who apply for the program and are accepted will choose their pathway in their sophomore year. Courses can start as early as 9th or 10th grade, with the formal program begin- ning in the 11th grade year; courses include general course work and specific pathway electives.
"Baker College of Auburn Hills is pleased to be selected as Ferndale's higher education partner in this exciting Early College initiative. As Michigan's largest independent post-secondary institution, Baker College has a long history of successfully preparing students for employable careers. We are excited to be able to bring these opportunities to the students of Ferndale through this innovative program," said Pete Karsten, Campus President, Baker College of Auburn Hills.
As part of the agreement between Ferndale Schools and Baker College, there is also an opportunity for students not enrolled in the Early College to earn some college credit. So while this is a fantastic opportunity for students who enroll in the Early College, it is also a chance for all students to accelerate their futures.
www.ferndaleschools.org
If something happened with our health, we believe there is a solution to any maladies in a medicament. What medicines do patients purchase online? Viagra which is used to treat emasculation and other states connected to erectile disfunction. Learn more about "sildenafil". What men talk about "viagra stories"? The most substantial aspect you must look for is "sildenafil citrate". Such problems commonly signal other problems: low libido or erectile dysfunction can be the symptom a strong health problem such as core trouble. Causes of sexual malfunction switch on injury to the penis. Chronic disease, several medicaments, and a condition called Peyronie's disease can also cause sexual disfunction. Even though this medicine is not for use in women, it is not known whether this curing passes into breast milk.