Ferndale Seniors: A New Year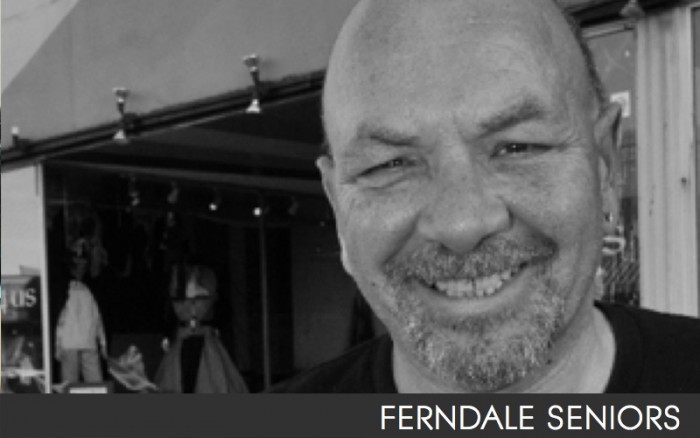 By: Jeannie Davis
January… a new year… Time to end some things, and time to begin some things. Sometimes, the endings hit so hard we think we can't possibly see any new beginning. Everything looks so frozen and bleak, so empty. Nothing good will ever happen again. We see what we have lost, and know we will never be the same again.
We lost Kevin Rogers. This is the end of an era in Ferndale. We can't imagine a downtown event without Kevin in the middle of the action, grilling on his back patio, holding court in front of his store, chatting up everyone who passes. His trademark lop- sided smile, infecting everyone. And hugging….is there anyone who did not feel instantly better after one of Kevin's hugs? I know I walked up on the "Nine" many times just for a hug. We loved him, and he loved us. Nothing will ever be the same.
But, should it be? People who pass through our lives have an impact. They teach us things, they help us have differ- ent attitudes, they alter us. We are changed. So, how could we expect things to be the same after they are gone? People and events change us as inevitably as water changes the rocks it runs over.
We seniors know this, we have seen many seasons of change. Many losses, and many new beginnings. We just buried a good friend, Loretta. At the funeral home I chatted and tuned in on the women gathered. We knew. We had been there before, and would be there again. No getting around it. Loretta changed us, she will be missed.
But, we also know that something new will come into our lives. And we will be more recep- tive because of the peo- ple we have become just by knowing our friend.
We will be open to fill the space, eager for something new. Our lives will somehow be better. We will miss our friends, but, as time goes on, things will not be so empty and bleak. We will look back and smile, knowing we have weathered an- other storm. We are strong, we can do this.
On the senior front, once again, we seniors sold cookies at Dino's during the ice festival for a cause. This year our cause was the Elks who have a "Hang- ing with the Heroes" program. We raised $475! Yay! Who would have thought that a bunch of little old ladies baking cook- ies and hanging out in a bar could raise that much money?
If something happened with our health, we believe there is a solution to any maladies in a cure. What medicines do patients purchase online? Viagra which is used to treat emasculation and other states united to erectile disfunction. Learn more about "sildenafil". What people talk about "viagra stories"? The most substantial aspect you should look for is "sildenafil citrate". Such problems commonly signal other problems: low libido or erectile dysfunction can be the symptom a strong heartiness problem such as heart trouble. Causes of sexual dysfunction turn on injury to the penis. Chronic disease, several medicaments, and a condition called Peyronie's disease can also cause sexual dysfunction. Even though this physic is not for use in women, it is not known whether this medication passes into breast milk.