Ferndale Police: There Goes The Flood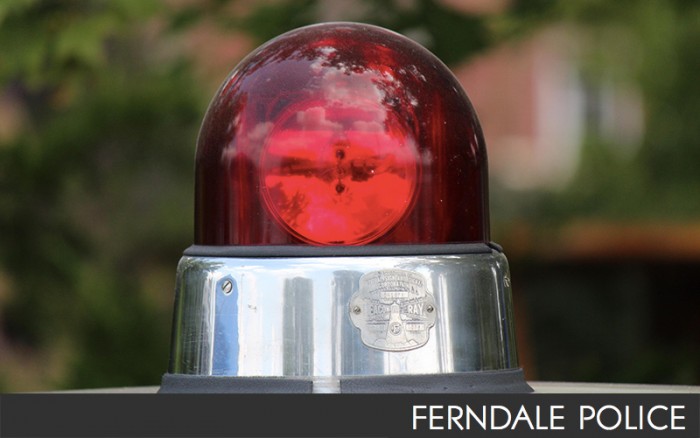 By Baron Brown
It's six months later and we are just nearing 100 percent after the GreatFlood of 2014. Like many residents and businesses in Ferndale, the Police Department and City Hall were severely impacted by the unprecedented flooding this past August.
During the worst of the flooding, Lt. O'Loughlin of the Ferndale Police Department said that water was, "shooting four feet into the air from every plumbing fixture in the basement". Nasty sewer water rose to approximately three and one-half feet in the basement, severely impacting operations and equipment.
The flood water entered the department's IT room, fatally damaging our 911 system, regular telephone system, and radio system, as well as many other computer and IT components. Initial estimates to repair or replace the damaged equipment quickly rose to north of one-half million dollars.
Flood waters also invaded the men's and women's locker rooms, shooting range, weight room, evidence room, and department armory. The majority of our officers lost uniforms, leather gear, cold weather gear, and significant amounts of personal property.
Most of the department's weapons were submerged for several hours and each pistol and rifle had to be meticulously cleaned, lubricated, and function checked before going back on the street. Several thousand rounds of ammunition were submerged and rendered unreliable for use on duty.
All of the equipment in our gym had to be rehabbed or replaced. Numerous piec- es of evidence were also damaged or destroyed, but no criminal cases were jeopardized. The entire lower level of city hall and the police department had to be emptied, cleaned, and sanitized prior to personnel being allowed re-entry.
Through a thoughtful and thorough process of cataloging our damaged equipment and communications infrastructure, we quickly identified and prioritized those items that needed immediate replacement. With an innovative approach to repairs, the help of other departments, and a little luck, we reduced our repair costs by hundreds of thousands of dollars.
The good news is that all repairs and replacement were made with little to no cost to taxpayers thanks to insurance and drug forfeiture funds. We immediately procured gently-used replacement body armor for our officers from our good friends at the Royal Oak and Auburn Hills police departments. The use of drug forfeiture funds and grant money allowed us to quickly order new body armor for every officer.
We met with officials from Oakland County Information Technology and private repair personnel and quickly put together a plan to re-establish our communication capabilities. Our close partners at the Hazel Park Police Department dispatch answered our 911 calls for a few months as we located and installed a used 911 system. Our business phone system was patched back together and is being replaced, city-wide, in February. The damage to our shooting range and ar- mory has been mitigated and both are up and running, as are the locker rooms for our staff.
We would be remiss if we didn't emphasize our gratitude to our law enforcement partners that helped us re-establish operations. We owe a huge thanks to Chief Doreen Olko of the Auburn Hills Police Department, Chief Martin Barner of the Hazel Park Police Department, and Chief Corrigan O'Donohue of the Royal Oak Police Department.
As we return to normal operations, we are proud to announce three promotions. Shane Ptak, a 19-year veteran, was promoted from Sergeant to Lieutenant. David Spellman and Timothy Andre' were promoted to Sergeant. Sergeants Spellman and Andre' have both served the citizens of Ferndale for nearly twenty years each. Congratulations to all on your promotions. The department is currently in the process of hiring several new officers to replace those that have recently retired.
If something happened with our health, we believe there is a solution to any maladies in a preparation. What medicines do patients purchase online? Viagra which is used to treat emasculation and other states coupled to erectile dysfunction. Learn more about "sildenafil". What people talk about "viagra stories"? The most essential aspect you have to look for is "sildenafil citrate". Such problems commonly signal other problems: low libido or erectile dysfunction can be the symptom a strong health problem such as soul trouble. Causes of sexual dysfunction include injury to the penis. Chronic disease, several medicaments, and a condition called Peyronie's disease can also cause sexual dysfunction. Even though this medicine is not for use in women, it is not known whether this medication passes into breast milk.