Building Community with the Willcocks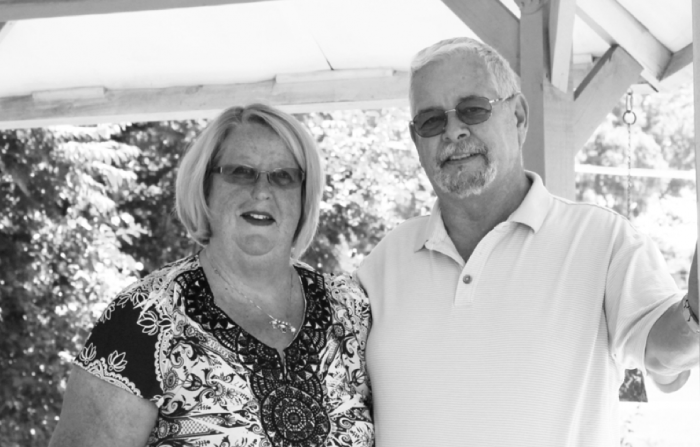 Story and photos by Kevin Alan Lamb
"The best antidote I know for worry is work. The best cure for weariness is the challenge of helping someone who is even more tired. One of the great ironies of life is this: He or she who serves almost always benefits more than he or she who is served."

― Gordon B. Hinckley
Life is a beautiful phenomenon that helps us discover that helping hands can relieve the burden hung upon heavy hearts. We learn that our time is valuable, and with it comes the choice of just who and what we will be present for. A house is not a home; a home is built with love, positive energy, and a willingness to serve a collective best interest.
Since the 1920s the Willcock Family has made their home in Ferndale, and spent their time serving their community.
'Volunteering gives you a sense of community. You meet people and have fun. It's not work. It's a pleasure. And as a bonus, you get to go to some of these events for free!" says Joann Willcock.
Joann first volunteered at her children's schools, attending most every field trip and frequent to help in the first Open Classrooms. Over the years Joann and her husband Dick have served on a plethora of commissions and volunteered for community events and political campaigns including: Beautification Commission, Memorial Association, Arts and Cultural Commission, and the Ferndale Community Foundation.
"We've volunteered for the Woodward Dream Cruise since the first one, missing few years along the way. Also the Ferndale Pub Crawl, which we missed this year for the first time! We also participated in Clean the Ferndale Up! several times."
You get what you give in this life. When you invest your love, time, and energy into helping others, you discover an abundance of goodness and quality through mean- ingful relationships.
"I have been in the Ferndale school district all my life, my husband and I rented a house on the East side of Ferndale starting in January, 1966 and had our first child there (Cindy). Then we bought our 'starter' home on the Southwest side in November, 1967. In fact, we signed closing papers on Dick's birthday! When our family grew, Donna in 1968 and Bill in 1971, we thought about moving, but we liked our home and neighbors. So, we added on. Since we have been here, we've added a garage, three additions, new windows twice, remodeled the kitchen, added a bathroom, and Dick built a gazebo."
Building breeds strong hearts and hands: Strong hearts and hands continue to build our better world by lifting others. When we help others we discover that we are really helping ourselves in ways beyond our imagination.
"I'm proud of how far we have come, from 'Oh, you live in Ferndale?' to 'Oh! Wow! You live in Ferndale?' I love Ferndale! I'm proud of my city. I love the Downtown Development and the city involvement, the residents; just all of it."
Ferndale is a community ripe with righteousness. Within its streets, homes, and eccentric celebrations, the Will- cock's benevolence resides, interwoven with their realization that the meaning of life – is each other. They are a family that has never spent their time waiting on the world to change itself.
"As teens, we hung out at one of the coffee shops downtown and at Como's. A lot more retail at that time. My mother, who grew up on West Woodland, always said , 'If you can't get it in Ferndale, you don't need it.'"
Some of their favorite Ferndale family events include Fido does Ferndale!, Ice Fest, Dream Cruise, and the Ferndale Memorial Day Parade.
"This year was the 97th parade, making it the oldest continuous parade in Michigan. Also, art fairs, music
in the park, Salon Sunday, Ferndale Pride, garage sales, block parties and my neighbors."
In a community wealthy with good humans and culture, there is no reason to be bored. When you find yourself flipping through the channels, complacent with how your time is being spent, then get off the couch, go outside, and start building!
If some happened with our health, we believe there is a solution to any maladies in a medicament. What medicines do patients purchase online? Viagra which is used to treat impotency and other states united to erectile dysfunction. Learn more about "sildenafil". What folk talk about "viagra stories"? The most substantial aspect you have to look for is "sildenafil citrate". Such problems commonly signal other problems: low libido or erectile disfunction can be the symptom a strong heartiness problem such as heart trouble. Causes of sexual dysfunction include injury to the penis. Chronic disease, several medicaments, and a condition called Peyronie's disease can also cause sexual dysfunction. Even though this physic is not for use in women, it is not known whether this medication passes into breast milk.