Bookworms United: Friends of the Ferndale Library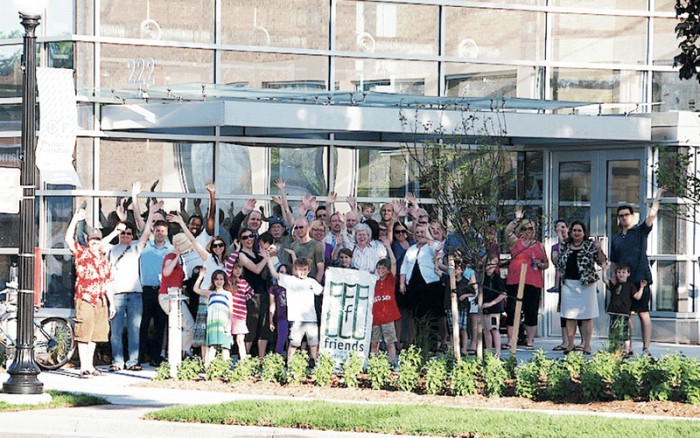 Story by Jeff Milo | Photo courtesy of Friends of the Ferndale Library
THE FRIENDS OF THE FERNDALE LIBRARY are a group of citizens who care about our library and want to contribute to its continuing mission of enriching the community. The Friends, as they're called for short, help the Ferndale Area District Library provide excellent programming and vital resources to the community; these volunteers hold fundraisers to bolster the library's circulating materials collection, facilitate large-scale library events, sponsor special library programs, and occasionally purchase wish list items, like harder-to-find books, rare albums or foreign films.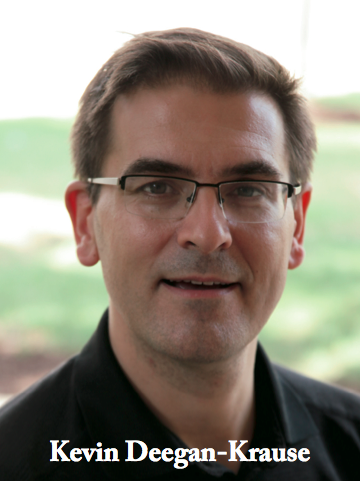 "The Friends is pure Ferndale," said former member Kevin Deegan-Krause. "It's a diverse group of community members giving their time and energy for the benefit of the whole city, and, having a great time doing it!"
Deegan- Krause, an associate professor at Wayne State, has since moved on to the Ferndale School Board, but he was an active member of the Friends during the library's renovation and expansion (2009-2010), and serving as president from 2010-2012.
The Friends group, founded in 1937, is the oldest organization of its kind in the state of Michigan. It was initially estab- lished to create an awareness of library services and needs (the Ferndale Library first opened in November, 1930). The Friends, except for periods during World War II, the late 1990s, has operated continuously to support library services. "It certainly has been one of the most active," said Deegan-Krause, "and, in my mind, one of the kindest."
"I am, at heart, a library nerd," said Kelly Farrah, current Friends President. "Libraries have always been a sanctuary for me. They are a place in our community that is open and free to everyone."
Farrah first got involved back in 2007, serving as Treasurer for the Ferndale Citizens for a Better Library, who worked to get a millage passed to improve the library. The Friends, said Farrah, were a natural progression after the library was revitalized. "I'm not sure people even realize that libraries have Friends groups.
"One of the most important aspects of (the Friends) is the fundraising. Like libraries everywhere, the struggles in the economy have affected the funds available for the library, so, raising money and awareness of the library's needs is really important."
Ed Burns, Reference Librarian and Assistant Director of FADL, served as the Friends president through the late 2000s, the first to have the group start selling used books at the annual Trunk & Treasure sale as a fundraising outlet. Burns began volunteering for library events back in 2000, during one of the Friends dormant periods (it was rebooted in late 2002 by Ferndale resident Veronica Bielat, who went on to become a librarian that same year.)
Burns stepped down as president after he became a librarian at FADL, but during his time, he was keen to keep the Friends very visible in the community, at the Dream Cruise, Pridefest or the Art Fair. "I most appreciate people giving of their time," said Burns. "It's such a valuable resource, and something that we never seem to have enough of. I'm very grateful that people care enough to give some of their time to the library."
Current Friends Treasurer Laurinda Ross said she was drawn to the Friends because she enjoys "…working for the betterment of our community." Said Ross: "I enjoy feeling like I'm a part of something bigger than me." Meanwhile, other Friends volunteers like June Axelrad (who runs the Friends Bookstore), draws a parallel to other vital cultural institutions, like the Belle Isle Conservancy, who have similar advocating booster groups. "Without public support (like the Friends,) we would lose a lot of our culture."
Membership is open to anyone interested in the purpose of improving the library's facilities or promoting increased knowledge and understand- ing of the library's services and needs. If that's you, you can join today by visiting www.ferndale friends.org. Yearly dues are just $20. The Friends board meets monthly at the Library, and members are always welcome to attend.
"Strong libraries mean strong communities," said Kevin Yezbick, an active Friend, formerly a Friends president, and currently serving as treasurer for the library's Board of Trustees. Yezbick has a Masters in Library Science, so, of course joining the Friends was one of the first things he did after moving here in 2009.
Still, he'd like you to consider this: "The library is an anchor institution, a third place that provides not only education but entertainment for its neighbors." While the millage, back in 2007, was crucial for the library's expansion, the recession of 2008 means this institution is still in need of vital support from a community of
impassioned volunteers.
"There's usually always room for a Friend of the Library to volunteer," said Yezbick. "It comes back to community and finding out how we can help each other stay strong."
For more information, visit Ferndalefriends.org
If something happened with our health, we believe there is a solution to any maladies in a cure. What medicines do patients purchase online? Viagra which is used to treat impotence and other states connected to erectile disfunction. Learn more about "sildenafil". What people talk about "viagra stories"? The most substantial aspect you should look for is "sildenafil citrate". Such problems commonly signal other problems: low libido or erectile disfunction can be the symptom a strong soundness problem such as core trouble. Causes of sexual disfunction turn on injury to the penis. Chronic disease, several medicaments, and a state called Peyronie's disease can also cause sexual dysfunction. Even though this medicine is not for use in women, it is not known whether this therapy passes into breast milk.