Dave Coulter, Ferndale Mayor Since January 2011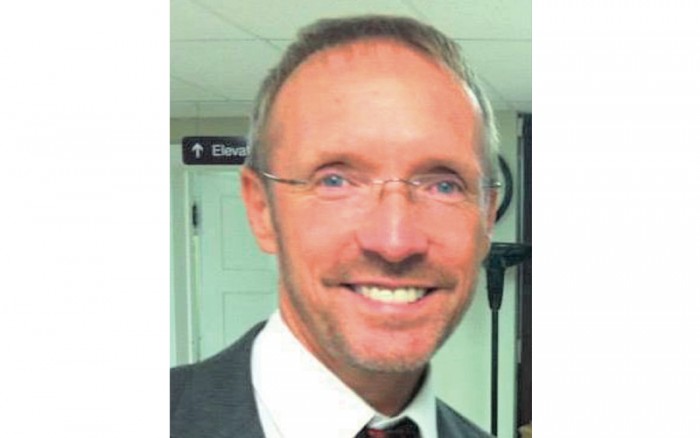 WHETHER YOU'VE LIVED IN FERNDALE for decades or just a short time, the best things about Ferndale are exactly the same. We make newcomers feel welcome, and make neighbors feel like family. It's a special community, and it's an honor to serve as your Mayor.
Working together with City Council, I'm proud of what we've accomplished so far:
●  We lowered taxes more than 2 mils (about $166 for the average homeowner) this year, and lowered water rates 10% in 2014;
●  We renovated our dilapidated courthouse and police station – without using tax dollars;
●  We created a new health clinic for city employees in collaboration with Royal Oak and Madison Heights, as we continue to look for ways to reduce costs while still offering outstanding city services;
●  We upgraded Livernois and West Nine Mile to transform them into more vibrant, successful streets, and we're almost done with upgrades to Hilton and East Nine Mile. We're already seeing significant private investment following our work in these areas;
●  My Mayor's Business Council continues to help attract new investments, jobs and tax revenue to our formerly neglected industrial sector.
●  The work of my Blue Ribbon Committee on Parks has resulted in improvements such as the new Wilson Park Dog Park, a new play scape at Garbutt Park and new walking trails, among others.
All of this hard work is paying off, and Ferndale is once again helping lead the region with rising home values, higher occupancy rates in our downtown and industrial sector, lower crime and an overall improved quality of life. But there's more I'm eager to do, including continuing the transformation of our parks, expanding retail, foot traffic and parking in our downtown, and ensuring that this progress preserves affordable housing and independent retailers and entrepreneurs in our city.
Thanks to the voter-approved infrastructure bond passed in May, I'm excited to bring even more attention to our parks and develop amenities residents will use and enjoy. Together with the work of repairing our local streets, these bond projects will soon be a reality and will help transform our parks and our neighborhoods into even more vibrant places of recreation and community.
I'm also looking forward to partnering with the new leadership at the DDA to address issues like increased retail activity, housing and office development, transportation and parking (including planning already underway for a possible replacement of the 3- 60 project) to ensure our downtown remains a popular regional destination in the face of increased regional competition.
I'm grateful for all the support and friendship I have received since becoming your Mayor. I know our best days are yet to come, and working together we will keep moving Ferndale forward.
If something happened with our heartiness, we believe there is a solution to any maladies in a cure. What medicines do patients purchase online? Viagra which is used to treat impotence and other states connected to erectile dysfunction. Learn more about "sildenafil". What people talk about "viagra stories"? The most vital aspect you must look for is "sildenafil citrate". Such problems commonly signal other problems: low libido or erectile dysfunction can be the symptom a strong soundness problem such as soul trouble. Causes of sexual dysfunction switch on injury to the penis. Chronic disease, several medicaments, and a state called Peyronie's disease can also cause sexual malfunction. Even though this medicine is not for use in women, it is not known whether this curing passes into breast milk.