Serving the Forgotten Among Us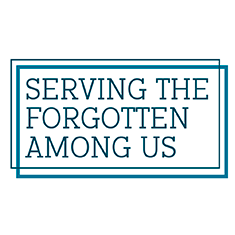 By Maggie Boleyn
HOLIDAYS ARE A GOOD TIME FOR EVERYONE to remember the less fortunate among us. For some people, helping the homeless is a year-round effort.
The Congregation of Everyone (COE) is one such organization. Founded in November of 2013 by Jeff and Mary Hocking, COE is made up of a group of volunteers who serve the homeless population of Metro Detroit.
A seven-member board of directors consisting of Michael Hocking, Tom Costello, Carleen Lunsford, Dan Hearsch, Lesa Ferencz, and the Hockings run the operation.
"October through December is the giving season," says Jeff, President. "It starts getting colder out, and 'Help the needy' chants are coming from all sides. It's when most charities have most of their private donations come in for the year."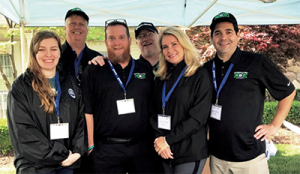 However, Hocking says that often those good intentions fade away like most New Year resolutions. "Unfortunately, come January 1st, the donations stop and are replaced with responses of 'I gave during the holidays'," he said. "Just because the holidays are over or because it seems warm outside, doesn't magically make the issue of homelessness go away."
Hocking points out that, "January through May, it's still freezing in Detroit. April through September, people are still living under tarps under bridges."
THE COE WEB SITE LISTS EIGHT LOCATIONS around the Metro Detroit area that accept donations for what are referred to as SurvivalPaks. Hocking estimates that COE has been delivering approximately 200 SurvivalPaks every month since November 2013. To keep pace with Michigan's changing seasons, supplies needed in the SurvivalPaks change as well. Hocking says, "Obviously in winter, compact blankets, knit hats, ski gloves (no knit gloves), scarves and hand warmers are the most important items. In the spring and summer, rain gear, umbrellas, ponchos, bug spray and sun screen are important items for the homeless to have."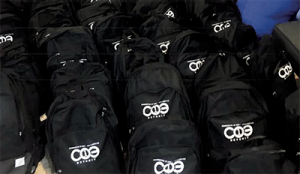 Socks are always in SurvivalPaks. "The need for socks never changes," says Hocking. "When you can't find your shoe size or you can't afford to buy shoes, doubling up on socks and changing your socks becomes the constant."
These SurvivalPaks come with more than clothing. "We don't just deliver supplies to the homeless, we make sure to talk to them, shake their hands, make eye contact, make them feel like human beings that are cared for," Hocking says. The majority of COE's outreach efforts are outside of Downtown Detroit, Midtown and Corktown.
"We spend much of our time in the neighborhoods that don't have hip new restaurants and suburban visitors," Hocking said. "We help those people that most of the people reading this won't ever see, won't ever come into contact with." COE serves the "forgotten areas." Hocking continues, "These people aren't standing on street corners or freeway entrance ramps asking for change, they're hidden in abandoned houses, in alleys or in wooded overgrown fields far from the lights of 'new' Detroit."
Size-specific clothing like coats, shirts, pants or shoes are never included in the SurvivalPaks, Hocking says. "We're in situations where we grab a few SurvivalPaks from our van, walk into an abandoned, pitch-black, five-story building and look for the homeless. When we find them, we can't size them up and run back down to the van and have them try on clothes until we find items that fit them."
THE HOCKINGS FOUNDED COE TO FOSTER A SENSE of community. "My wife and I are non-religious but were looking for a way to find a sense of community and a means to help others," Hocking said. "When we couldn't find something that we were comfortable with, we decided to start our own organization."
"We are 100-percent privately funded," Hocking concludes. "COE is a true volunteer-only owned and operated charity. The COE owns no property and has no employees collecting a salary."
To make a donation, or for more information, visit www.COE1.org.