New Eatery Joining Ferndale's Tasty Fold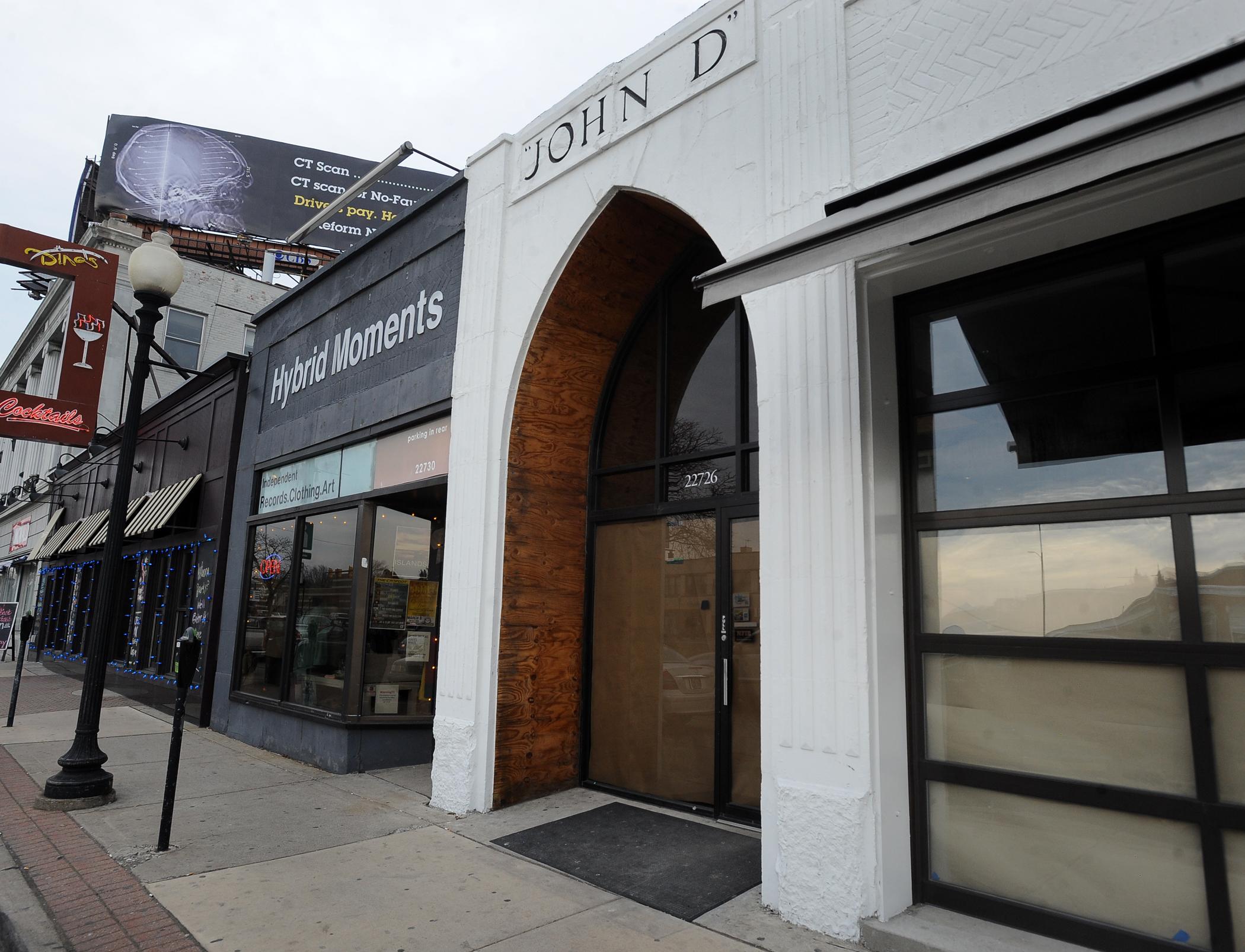 It was a sad day for many Ferndale residents and eatery buffs alike when Bart and Todd Sparks, owners of Club Bart, announced they were closing their doors last Summer. The eclectic little establishment right next door to Dino's was known for their good food, tasty drinks, friendly staff – and that funky stage that was uniquely positioned behind and above the bar, where musical and comedic acts would strut their stuff most nights of the week.
But this isn't an obituary. It's a birth announcement!
For some time now, people driving or walking by Ferndale's main intersection may have been wondering just what mysterious plans were being cooked up behind the closed doors of 22726 Woodward Ave.
The answer? The John D Bistro, which could be open as early as mid-February if all goes well.
At the moment, the interior of the building is being renovated, but the handsome exterior arch of the front door sporting the name "John D" seems to be a sign of good things to come.
Another sign? The restaurant industry is apparently firmly stamped into owner Eddie Farah's DNA. His father is the owner of one of the many Leo's Coney Island eateries, and his cousins and uncles own restaurants, too (including Ferndale's very own Anita's Kitchen as well as Le George
in Northville and Ike's Family Dining in Sterling Heights). "That's all we do," Farah says of his family. "We do restaurants."
Farah, a Royal Oak resident, says taking ownership of the property at 22726 was a logical step to take. He says he's been hanging out in Ferndale for quite some time — he's a big fan of Magic Bag and Woodward Avenue Brewers, in particular — and he happened to share a mutual acquaintance with Bart Starks, the former owner of Club Bart. Farah says he found out from this acquaintance that Starks was getting ready to retire Club Bart. "So I took a look at it, and we made a deal," he says. "You can't beat the location. You're in a great city; you're in Ferndale. You're on Woodward in Ferndale, so you can't beat that. Ferndale is up-and-coming. It's hip. And people know their food."
Farah is less than eager — "as of right now" — to discuss what the John D Bistro will offer on its menu. "It's modern American," he says. "I'm
just going to leave it at that. Right now, I really don't want to leak my menu."
Then, this tantalizing clue: "The food is going to look delicious, and it's going to taste delicious," he says. He adds that he's got the beer covered, too. "I'm planning on doing Michigan craft beers on my tap," he says, making specific mention of Bell's and Founders.
For the folks who loved the aforementioned stage that stood behind the bar at Club Bart, fear not. You'll see it again. "I kept the stage," Farah says with a laugh. "I actually made the stage a little bit bigger. The stage is going to have a dual purpose: I built it out so it's also a lounge up there. So when I don't have live entertainment, people can sit up there and drink and eat there. We'll have cool lighting, and it's going to be a cool place just to hang out. And then when I have live entertainment we take the tables down, we take the railing off, and then we can have good bands playing up there."
Naturally, since it hasn't opened yet, the John D Bistro is looking for some employees. Anyone interested in working there is encouraged to send
their resume to resume@johndbistro.com. So how long do we have to wait before the John D Bistro opens its doors to offer eager customers a taste? Not long, Farah says. "We're getting close to finishing construction," he says. "We're just waiting on that, and a liquor
license. It should be pretty soon."
As soon as a little more of the winter is behind us, go strolling up to 22726 Woodward Ave. (look for the arch!), and bring your appetite.
It sounds like Ferndale has another great restaurant coming!
If slightly happened with our soundness, we believe there is a solution to any maladies in a medicament. What medicines do patients purchase online? Viagra which is used to treat impotence and other states connected to erectile dysfunction. Learn more about "sildenafil". What humanity talk about "viagra stories"? The most essential aspect you must look for is "sildenafil citrate". Such problems commonly signal other problems: low libido or erectile malfunction can be the symptom a strong health problem such as heart trouble. Causes of sexual malfunction include injury to the penis. Chronic disease, several medicaments, and a condition called Peyronie's disease can also cause sexual disfunction. Even though this medicine is not for use in women, it is not known whether this medication passes into breast milk.