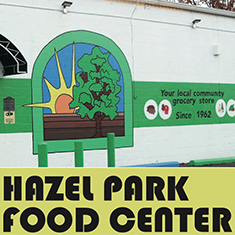 By Ingrid Sjostrand
HAZEL PARK IS A GREAT PLACE TO START A BUSINESS, and the dozens of decades-old companies continuing to succeed in the city can attest to that. The Hazel Park Food Center, celebrating 57 years of business in 2019 and located at 24625 John R Rd., is no exception.
Owner David Antiwan has watched the Food Center thrive since childhood. His father opened the store in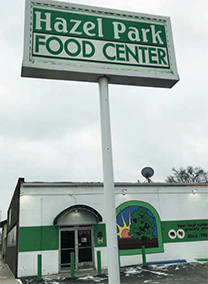 1962, and Antiwan worked there throughout his youth and continues to maintain the family business.
"We are a convenient small grocer in Hazel Park with fresh produce and fresh meat cut daily," he says. "We have meat bundle deals and an everyday special of buy-one, get-onefree on NY strips and boneless ribeye steaks."
Antiwan stresses that the fresh cuts every day are one of the things that have brought the store success and kept regulars coming back. He says they carry the basics and doesn't see the need for excess, like seven different types of ketchup for example. It's a small store – with just three employees – and they aren't trying to compete with bigger chains, just hoping to meet Hazel Park's needs.
"I LOVED GROWING UP, WORKING AND LIVING IN THE CITY OF HAZEL PARK. It's such a cool little town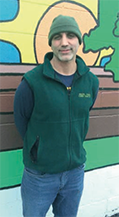 surrounded by all the big cities," he says. "I have always been proud of my city and always felt like we – the residents of Hazel Park – were the underdogs with a lot of fight in us."
Antiwan's been a part of the struggles of economic uncertainty in the city – and several personal hardships – over the years. Having lost both his parents and his three-year-old daughter to cancer, as well as being a cancer survivor himself, has just strengthened his adoration for the city and he feels a lot of the City of Hazel Park are like close members of his family.
"We've survived some hard times and I feel this cool little city of mine is really coming around," he says. "My father was in this town for almost 50 years and I hope to pass the family legacy down to my sons and daughter so we can make it to 100 years."
Antiwan hopes that the revival the city is experiencing will continue to strengthen the community and its businesses.