FORMER FERNDALE MAYOR CHUCK GOEDERT has a gig wearing all black, and it's not impersonating Johnny Cash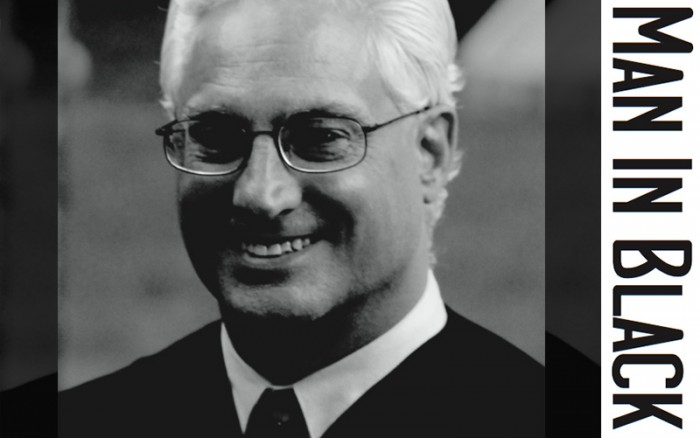 Goedert, who served three terms as Mayor from 1996 to 2001, was just elected to a six-year term as Judge of the 43rd District Court in Hazel Park this past November 4. It's a position he was originally appointed to in 2010 by former Governor Jennifer Granholm, succeeding retiring Judge Robert Turner. He was re-elected in 2012. His new, full term will run through the end of 2020.
Goedert has many fond memories of his time as Ferndale mayor, and is proud of his accomplishments. From Honorable Mayor to simply "Your Honor", I asked Goedert what he remembers, and what he hopes to do in his important new position.
"(When I served as Ferndale's Mayor,) we worked very hard to revitalize the downtown and our residential neighborhoods, to make city hall more open and honest, and to stabilize the budget." Goedert says. "As a judge, I'm working hard to handle large dockets, be fair and do justice, and to protect families and public safe- ty."
Goedert also pointed out that, even though he is now serving Hazel Park, being in the 43rd District will keep him well-connected to his old city. "For civil cases, we're a three-city district." He explains. That means that issues like landlord-tenant disputes from Madison Heights, Ferndale, or Hazel Park may be heard by any judge in the district. Criminal matters, on the other hand, are specific to the city in question.
So, if you go to Hazel Park's 43rd District Court, you might see a familiar face judging your case.
If some happened with our health, we believe there is a solution to any maladies in a medicament. What medicines do patients purchase online? Viagra which is used to treat impotence and other states coupled to erectile malfunction. Learn more about "sildenafil". What folk talk about "viagra stories"? The most substantial aspect you should look for is "sildenafil citrate". Such problems commonly signal other problems: low libido or erectile disfunction can be the symptom a strong soundness problem such as soul trouble. Causes of sexual dysfunction include injury to the penis. Chronic disease, several medicaments, and a condition called Peyronie's disease can also cause sexual disfunction. Even though this physic is not for use in women, it is not known whether this treatment passes into breast milk.