Ferndale Time Travel With Tom Pearlman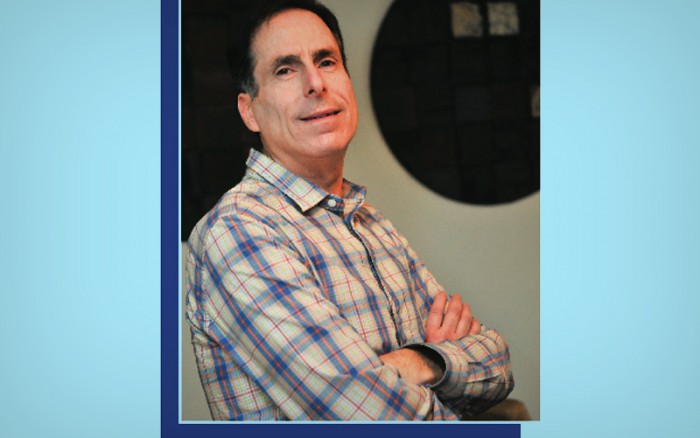 2003 Ferndale Chamber of Commerce Business Person of the Year, Board Member on the Chamber of Commerce, the Ferndale Community Foundation, the Midwest AIDS Prevention Project, multiple awards for beautification… impressive accomplishments. But there's more to Tom Pearlman, as I learned when I sat down with him recently. Active in the business and cultural community for years, Tom was kind enough to share his Ferndale stories. Afterward, I wanted nothing more than a guided walking tour!
Tom originally sublet his office space from filmmakers Sam Raimi and Bruce Campbell (Evil Dead). He doesn't envy the roller coaster ride of film making. "I like stability" he admitted, smiling. His secretary Doris, 86, retired recently after 30 years with Tom. Kimmi, who's with him now, has worked for Tom for 20 years. They are steps away from Soho, the popular club he owns with his partner of 30 years, John Kalina. Tom started buying commercial property at a time when there were sellers and no buyers. He could keep rents down because his costs were low. When I mentioned his longevity in a difficult business, he said "It helps that I have no debt. I'm fearful of debt." I expressed my envy and admiration. "It takes a lot of discipline."
Tom is a Detroit/Birmingham native. His mother, a recently retired schoolteacher, and his father, an artist, worked in the restaurant business. Tom started practicing law in 1981, but stopped when the real estate business took off.
He bought his first club 20-plus years ago – "3-D," on North Main Street in Royal Oak. 3-D won the first "Best of…" from the Metro Times. It was a "do-it-yourself" project. He now has a great group of tradespeople who help him care for his properties. He spoke of being an attorney by day and club owner by night, a grueling schedule that changed when he and John adopted sons Noah and Adam. The family lives in Orchard Lake. He sometimes regrets they're not being raised in a town where you get to know the neighbors and "have to be home before the streetlights come on." Tom and John do make them part of the Ferndale community, including them in business and town events.
The histories of the buildings John has acquired are fascinating. There's the Field Art Studio, left full of art materials when the owner walked away. The "Balloon Factory," which houses Detroit Wallpaper and artist studios. The bar Wink was once a Winkelman's department store. "I love when you buy an old building and discover incredible features once you start fixing it up." Tom says. He visits the Ferndale Historical Museum when he is buying a property to learn its history. He enjoys working with young entrepreneurs who "bring their spirit to the place. They generally come with limited income, but a lot of creativity." We discussed the gay community and artists who took a chance on Ferndale, a town people generally "skipped over" when they moved up and out of Detroit. He spoke of how hard local business owners work to survive. He likes working with people as their business grows. "We help them transition. Keep it in the family."
On "progress" versus keeping a diverse, small town intact: "It's important to deal with change in a delicate way." Tom is concerned about efforts to limit the town's creative freedom. "Why put a damper on creativity? Let them paint their storefront purple if that's what suits their business. Let people express themselves. That's what makes Ferndale fun."
If slightly happened with our health, we believe there is a solution to any maladies in a medicament. What medicines do patients purchase online? Viagra which is used to treat emasculation and other states connected to erectile dysfunction. Learn more about "sildenafil". What men talk about "viagra stories"? The most vital aspect you should look for is "sildenafil citrate". Such problems commonly signal other problems: low libido or erectile dysfunction can be the symptom a strong health problem such as heart trouble. Causes of sexual dysfunction switch on injury to the penis. Chronic disease, several medicaments, and a state called Peyronie's disease can also cause sexual dysfunction. Even though this medicine is not for use in women, it is not known whether this treatment passes into breast milk.