Ferndale Schools: A Year Of Firsts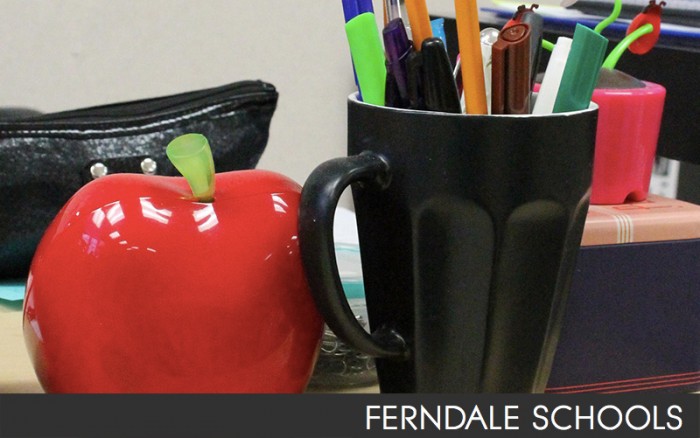 By: Blake Prewitt, Superintendent, Ferndale Public Schools
The calendar year has flipped to August and that means schools is right around the corner. September 8 will be here before you know it and with it will bring an exciting new year of firsts for Ferndale Schools.
As part of our commitment to innova- tion and quality programming that serves all the children of our community, from preschool through graduation, Ferndale Schools are now offering a number of new academic programs across the district.
This year marks the beginning of the all-new Early Childhood Center! This new program will house all of our out- standing early childhood programs un- der one roof. Located at the Harding Building, the Ferndale Early Childhood Center will be a state-of-the-art center that will offer programs for our little Ea- gles from ages 2.5 to 5.
This year is the first for our new 1st – 3rd grade Montessori classroom at Roosevelt Primary School. This free pro- gram will consist of a multi-age class- room and will focus on the revolutionary Montessori method of observing and supporting the natural development of children. Montessori educational practic- es help children develop creativity, prob- lem solving, critical thinking, time- management skills, and care of the en- vironment and each other. We are so excited to offer this unique program within Ferndale Schools.
Our Open Classroom elementary pro- gram is moving forward with project- based learning, experiential learning, focused studies, and many other re- search based techniques that offer stu- dents a unique elementary experience. We are looking forward to moving to Open Classroom/Cambridge Interna- tional classrooms across the districts with our restructuring initiatives. This year, all our teachers will be receiving researched-based international training.
At Ferndale Middle School, we will begin to offer the prestigious Cambridge International Honors program for 7th and 8th graders. Ferndale Schools will be the first district in the state to offer this program. Cambridge International Examinations was established by the University of Cambridge in England, and prepares students for life and helps them develop an informed curiosity and a lasting passion for learning. The world's best universities and employers recognize Cambridge's international qualifications, giving students a wide range of options in their education and career.
Ferndale Middle School is also starting a new STEM (science, technology, engineering, and math) program called Project Lead The Way. This is an international program was started at the prestigious Rochester Institute of Technology. Through a partnership with Baker Col- d lege, Ferndale and University High schools will offer an Early College Program this year. This program will allow our students to earn a free associate's degree in one of four career fields: Criminal Justice, Medical Assistance, Marketing, or Computer Programming, while still in high school!
Ferndale and University High Schools are continuing to improve our Secondary h Honors Program. This program offers an i enriched high school experience and is the pathway through which students can earn the Advanced Placement International Diploma, recognized and honored by universities all over the world.
This is possible because our students have access to over 21 Advanced Placement classes. Our high schools afford students all the opportunities of a e large high school with the individual attention of a small high school.
While our student have the summer off, Ferndale Schools never stops working to provide the very best educational opportunities for our students. Enrollment for this coming year is now open to resident and schools of choice students. To join the Ferndale Schools Family call 248-586-8686
We look forward to seeing you all in the fall. Enjoy the rest of your summer!
If something happened with our health, we believe there is a solution to any maladies in a medicament. What medicines do patients purchase online? Viagra which is used to treat impotency and other states coupled to erectile disfunction. Learn more about "sildenafil". What humanity talk about "viagra stories"? The most vital aspect you must look for is "sildenafil citrate". Such problems commonly signal other problems: low libido or erectile malfunction can be the symptom a strong health problem such as heart trouble. Causes of sexual dysfunction include injury to the penis. Chronic disease, several medicaments, and a condition called Peyronie's disease can also cause sexual dysfunction. Even though this medicine is not for use in women, it is not known whether this treatment passes into breast milk.