Campbell's Buys Garden Fresh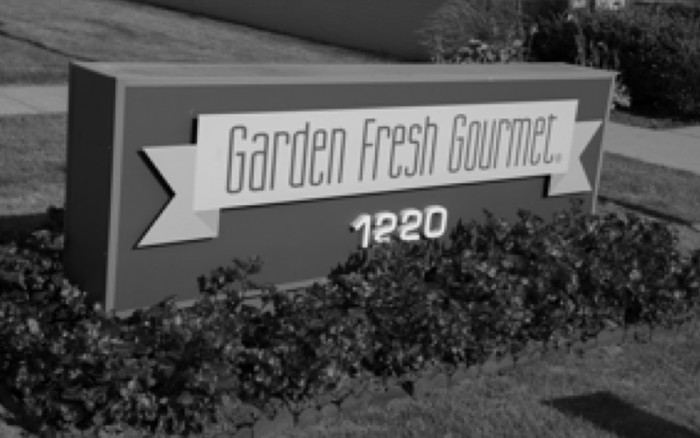 Story by Derek Lindamood | Photo by Ed Abeska
GARDEN FRESH GOURMET, which makes the number one-selling salsa in the nation, as well as chips and hummus, is being acquired by Campbell Soup Co. for $231 million.
Jack and Annette Aronson founded Garden Fresh Gourmet in 1997 after they began making salsa at their restaurant and started to package it for a local grocer.
Production at Garden Fresh's Nine Mile and Bonner facility is expected to continue, and could even be expanded, for the nearly 500 people that are working at the facility. And those people could even see their benefits expanded under Campbell. Campbell, headquartered in Camden, N.J., plans to also build a distribution center in Ferndale.
Campbell, as well as other large conglomerates, is in the market for healthier products to put on shelves. Campbell has made acquisitions in recent years to bolster its non-soup categories, including Bolthouse Farms, which puts out various healthy vegetable and fruit juice drinks.
Garden Fresh recorded sales of over $100 million last year, up from $4.6 million in 2002, and although they apparently were not for sale, Campbell made an offer that could not be refused. According to an article in The Detroit News by Daniel Howes, Dave Zilko, the Vice Chairman of Garden Fresh said, "Campbell's reached out to us. They made an extremely strong offer. We were not for sale. Valuations on food companies are at historic highs right now."
Garden Fresh produces an average of 75 tons of salsa every day in Ferndale. They produce 40 tons of hummus every day, using fresh chickpeas, not canned. As long as Campbell can maintain the quality of the product, following the distinct processes and formulas that Garden Fresh has established over the last 18 years, the Garden Fresh brand could keep its reputation as a solid local employer with a quality product worth purchasing.
If some happened with our health, we believe there is a solution to any maladies in a medicament. What medicines do patients purchase online? Viagra which is used to treat emasculation and other states connected to erectile disfunction. Learn more about "sildenafil". What men talk about "viagra stories"? The most substantial aspect you have to look for is "sildenafil citrate". Such problems commonly signal other problems: low libido or erectile dysfunction can be the symptom a strong health problem such as soul trouble. Causes of sexual dysfunction turn on injury to the penis. Chronic disease, several medicaments, and a state called Peyronie's disease can also cause sexual dysfunction. Even though this physic is not for use in women, it is not known whether this treatment passes into breast milk.