Ferndale Police: Singing Detective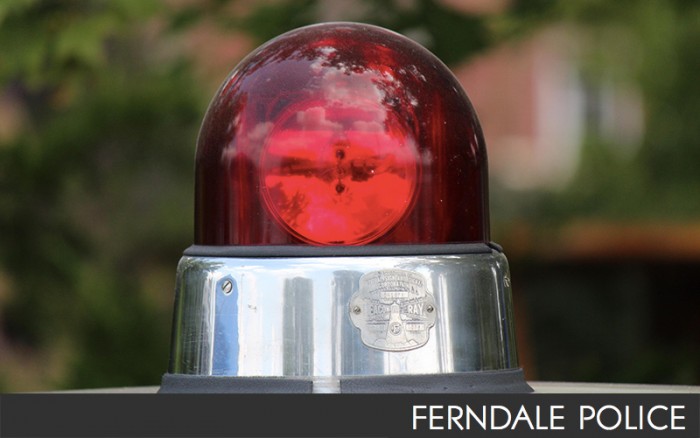 By: Baron Brown
SOME OF YOU MAY REMEMBER a contest from two summers ago where the Detroit Tigers were looking for a first responder to sing the National Anthem at a Tigers game. Not only did the winner of the contest get to stand in front of 35,000 screaming Tigers fans and sing, but they also won $10,000 for their department. Contestants came from all over the metropolitan Detroit area, including Detroit Fire, Auburn Hills Police & Fire and many other public safety agencies.
Well, Ferndale's own Detective Brendan Moore, a 28-year veteran of the department, won the contest! And not only did he sing the National Anthem in late summer of 2014, but he was also invited to sing this April as well.
You would think that spending ten large would be an easy thing to do, especially in these times of lean bud- gets. While there weren't any strings attached to how the winnings could be spent, Detective Moore and the rest of the command staff wanted to make sure it wasn't spent frivolously. Several suggestions were considered but nothing seemed to be meaningful enough. A year and a half went by and the money still sat in the bank.
Then in the spring of 2015, Chief Timo- thy Collins and Detective Moore found out that a major portion of funding for Ferndale Youth Assistance had been eliminated from their budget. This was a ready-made solution to our dilemma. The Chief and Detective Moore knew they had to do something to save this great organization that helps so many children in the Ferndale School District. At the July 13 City Council Meeting, a $10,000 donation was approved to go towards the FYA shortfall. Detective Moore insisted that $4,000 of the money he won for the department be added to 6,000 from the police department forfeiture fund to go straight to FYA. The importance of this organization made this decision a no-brainer.
Now what to do with the remaining $6,000 of Detective Moore's winnings? At a recent command staff meeting, Lieutenant Vince Palazzolo suggested a re-introduction of a new and improved police bicycle patrol program. Of course the sticking point, as usual, was how to fund it. New uniforms, duty belts, and other related gear would be required as well as a bike rack that could be mounted on a scout car. The idea was that an officer could go out on normal patrol and take his patrol bicycle with him.
It soon became apparent that this program was an obvious fit for a large portion of the remaining windfall. To date, approximately ten officers have been outfitted with new uniforms and have committed to participating in the bicycle patrol program. The department, in turn, has pledged to provide these officers with the opportunity to ride and additional training to make this re-invigorated program a success.
Having a police officer patrol on a bicycle creates a feeling of accessibility for citizens to interact with their neighborhood officer. The bicycle seems to destress the interaction on both the part of the officer and the citizen. When you see one of the bicycle officers riding in you neighborhood make sure to stop and say "hello."
Chief Collins, on behalf of Detective Moore and the rest of the Ferndale Police Department, asked me to thank the Detroit Tigers once again for their generous donation, and for the opportunity to hear Ferndale's own Detective Brendan "Bennie" Moore sing the National Anthem at Comerica Park.
If something happened with our health, we believe there is a solution to any maladies in a medicament. What medicines do patients purchase online? Viagra which is used to treat impotency and other states coupled to erectile malfunction. Learn more about "sildenafil". What people talk about "viagra stories"? The most substantial aspect you should look for is "sildenafil citrate". Such problems commonly signal other problems: low libido or erectile disfunction can be the symptom a strong health problem such as soul trouble. Causes of sexual dysfunction include injury to the penis. Chronic disease, several medicaments, and a condition called Peyronie's disease can also cause sexual dysfunction. Even though this physic is not for use in women, it is not known whether this therapy passes into breast milk.