By The Community, For The Community: RAD Remedy is Helping Pave The Way For Transgender Healthcare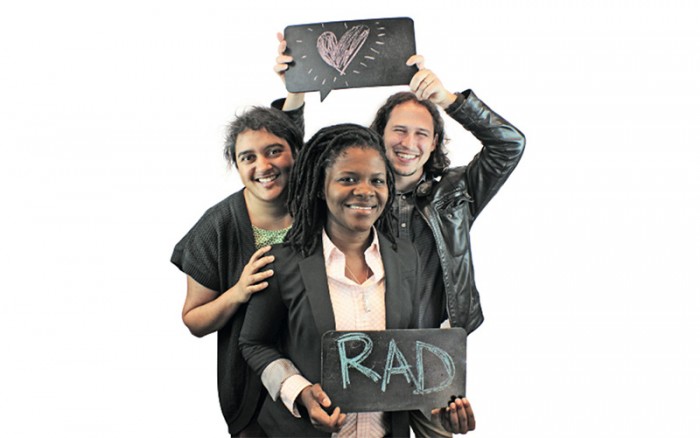 Story by Jason Shubnell | Photos by Bernie Laframboise
The LGBT community, with its growing acceptance in U.S. society, has made big strides over recent years. Both celebrities and the federal government have played a part in this progressive wave. However, remedies for the unique challenges the trans community faces in the healthcare system have lagged behind. Sex reassignment procedures and hormone therapy are just a few of the services the trans community needs; unfortunately not every doctor and physician can (or will) provide these. The Affordable Care Act of 2010 banned sex discrimination in most healthcare facilities and programs, so it's not always a matter of lingering bigotry but also a lack of familiarity and training.
"Finding safe and affordable healthcare providers who are respectful and knowledgeable regarding transgender healthcare can be a huge challenge pretty much everywhere," said Daniel Herrle, who runs FtM Detroit, a transmasculine activism and support collective. "Ferndale has a lot of resources available that fit this description. However, transgender folks aren't always aware of what is available to them."
Enter RAD Remedy, a virtually-operated nonprofit collective with team members and data entry volunteers located across the country.
RAD, which stands for Referral Aggregator Database, was launched in 2014 to help bring a solution to one central problem: connecting transgender people with healthcare providers that can meet their needs.
"I kept consulting referral lists from community organizations only to find them inaccurate or out of date," said RAD Remedy Executive Director Riley Johnson. He was looking to connect with others in the trans healthcare space. "In one memorable example, the provider in question was a friend of mine who had passed away two or three years prior."
Johnson eventually found the Trans*H4ck, a transgender hackathon, speaker series and code school based out of Chicago.
"We began as a team of strangers: two social workers, two developers, and me," Johnson continued. "Twenty- seven hours of work later, we won top honors at the event. We felt it was important to seek as many perspectives as possible, so we later decided to attend trans conferences and do a needs assessment so we could develop the tool to be most accessible."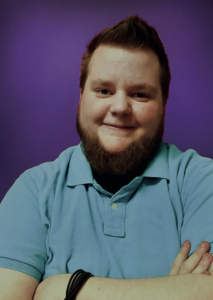 Along the way, Herrle joined the team. He is a Ferndale resident and the organization's design director.
"I had been looking for ways to start up something similar, and through my searching, I found that RAD was just getting started," said Herrle. "They had a booth set up at the Philadelphia Trans Health Conference in 2014. I attended the conference, found them there and immediately got involved."
Herrle, who along with Johnson and many other RAD team members is transgender, hopes more providers in the area will connect with the organization: "This can become an even more valuable resource if local residents review these providers and suggest more. Participation of residents sharpens and refines what is available through RAD."
The RAD Remedy database has over 3,000 providers nationwide, with new providers added each day. Johnson said the organization would ideally have reviews available for all providers so people "can know what they're walking into before they access care. However, we don't measure success by vast amounts of providers in the system…We prefer to empower users, work to improve capacity for organizations, and work with providers to improve their services, forms, and systems."
On the medical and insurance side of things, Johnson says, "It can be challenging when necessary surgeries and treatments are deemed 'cosmetic' or 'experimental.' Such procedures have been practiced for decades and are necessary and responsible treatment for diagnosed conditions, but all too often blanket exclusions prohibit insurance coverage, making access to such treatment impossible for most folks. Trans health is something untaught in most U.S. medical schools, so it should be no surprise that many doctors have no clue as to how to proceed. We at RAD Remedy want to take the guesswork out of things by providing clear and low-stakes consulting so providers can improve forms, systems, and practices with the clients they serve."
RAD has a volunteer team and board comprised of people across the country in areas such as Chicago, Detroit, Seattle, New York City, Portland, Minneapolis, and Columbus, Ohio. According to its website, there were 37 providers within the Detroit area at time of writing.
RAD has been working with Affirmations, and seeks to expand the partnership.
"Affirmations currently hosts a network of LGBTQ- affirming healthcare providers that are located throughout southeastern Michigan and are accessible on our Health and Wellness Network." Explains Kelsey Hug, Affirmations' Community Resource Manager. RAD Remedy hosts a similar network at a national level. We haven't completely sorted out the details of what that partnership will look like, but we're excited to find ways to best serve transgender community members across Southeast Michigan in the best way possible in partnership with other LGBTQ+ serving organizations."
RAD has not been without its struggles. "For many on our team, paying work must be prioritized, so if we are able to secure organizational funding, we may be able to have team members work more actively on RAD and thus get more aspects completed," Johnson said. A crowdfunding campaign can be accessed at www.rockethub.com/projects/61520
"We also face an obstacle in that the communities we serve often have trauma around getting care, so it can take time to earn their trust, both for us and for the providers who work with us to improve their services," Johnson continued. "We strive to be both a community project (where many people contribute) and a community resource (where many people benefit), so we feel it is important to build our networks and prove our worth over time."
The organization is always looking for more help. RAD is hoping to boost its tech team, along with adding a development person, although Johnson said they can always find ways to make use of all sorts of people and all sorts of skills they may have.
Speaking on the makeup of the RAD organization, Herrle stated: "While our team is mixed, it was important for us to maintain a level of, 'by the community, for the community.'"
—-
Check out RAD Remedy online at www.radremedy.org
If some happened with our soundness, we believe there is a solution to any maladies in a medicament. What medicines do patients purchase online? Viagra which is used to treat impotency and other states connected to erectile dysfunction. Learn more about "sildenafil". What men talk about "viagra stories"? The most vital aspect you must look for is "sildenafil citrate". Such problems commonly signal other problems: low libido or erectile dysfunction can be the symptom a strong soundness problem such as core trouble. Causes of sexual disfunction turn on injury to the penis. Chronic disease, several medicaments, and a status called Peyronie's disease can also cause sexual dysfunction. Even though this medicine is not for use in women, it is not known whether this medication passes into breast milk.