You Can Help Christina Douglas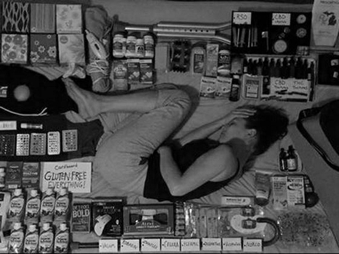 By Rose Carver
CHRISTINA DOUGLAS DOESN'T REMEMBER WHAT LIFE WAS LIKE BEFORE SHE GOT SICK. A MICHIGAN-BASED ARTIST WITH THE GOAL OF SIMPLY BRINGING BEAUTY INTO THE WORLD, A CONDITION CALLED ENDOMETRIOSIS HAS KNOCKED HER DOWN AND ABSORBED MOST OF HER CREATIVE ENERGY.
ENDOMETRIOSIS IS A PAINFUL DISORDER in which the tissue that normally lines in the inside of a woman's uterus – the endometrium –grows on the outside. It affects your ovaries, fallopian tubes, tissue lining,and other organs throughout your body.
"Honestly, I don't remember what my life felt like before endometriosis ruined it. I started having severe symptoms in 2006 when I was 25. I am now 36."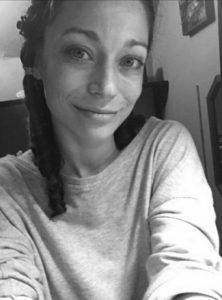 Throughout her long battle with the illness, Douglas delved deeply into the study of her illness, traveling to specialists in Atlanta, and has debunked a few medical misconceptions concerning the treatment of endometriosis.
"Young women are still being told a hysterectomy can cure endometriosis when this is completely untrue," Douglas said. "I would love to save women from the awful experience of having the wrong surgery."
The right surgery, according to Douglas, is something called "robotic excision surgery." The difference is basically cutting the endometrium off of the surface of the organs (excision) versus burning it off of the surface of the organs, which is a procedure called "ablation." Douglas received the ablation surgery in the past at Beaumont hospital, and while the relief came it was temporary.
"There is such an extreme difference in the long-term success of excision surgery that I cannot understand why the outdated ablation is still being performed."
Unfortunately, her decision to move forward with this excision surgery comes with a price tag, and she has plunged herself into debt.
"The bills keep coming, and since I was 'self-pay' I had no way of knowing exactly how much the surgeries would cost," Douglas said. "It's over $30,000, not including travel costs. It's all more than I expected, and I'm glad I didn't know because it may have deterred me from seeking care."
Douglas has been collecting donations from friends and strangers to aid in her financial recovery.
"To receive money from strangers is surreal," Douglas said. "At first, I thought I didn't deserve it. But that was depression talking; everyone deserves a pain-free shot at living."
The best thing about her life after surgery is, of course, the reduction in pain. Douglas says that the most exciting thing about her life post-surgery is that she can lay down on her back, on a bed, without pain. Before she would have to sleep sitting up in a lazy boy or else the pain would be excruciating.
"I look forward to finding out what a body that doesn't hurt so much feels like," Douglas said. "Endometriosis does not get the attention or compassion that it deserves. It is a serious issue when someone has to travel over 700 miles in order to stay alive."
The recovery is long, but Douglas is optimistic. She plans to start creating art full-time once she can endure it, and bring more beauty into the world.
You can donate to help cut down Douglas' debt by going to the web site:
youcaring.com/christinaevedouglas-948684.