Want Music? Drama? Pretty Pictures or Poetry?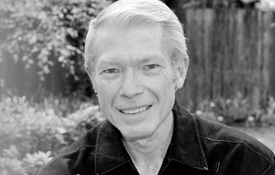 "Our city screams 'art'," says Meg, giving the Senior Report in the online Ferndale Friends. True? If so, the Ferndale Arts & Cultural Commission offers a means for voices to be heard and artistic talent to strut its stuff.
On tap for sure: Two summer evenings of music in the park. Probably coming in the Fall: A murder mystery. A longer term possibility: Big band or orchestra concerts, or both. What else? It depends on what residents say they want to see or hear, what they will show up for and support. It also depends on finding those with a flair or aptitude for singing, dancing, designing, composing or otherwise able to put on an exhibit or show.
The Ferndale Arts & Cultural Commission originated at the turn of this century. It languished over the past few years; the rumor is that there was too little direction and interest, not enough volunteers. The Commission was revived in January of this year; various Ferndale residents attribute this to a belief in the possibilities of an eclectic and artistic community, along with urgings of Councilman Dan Martin, Francine Hachem and others.
Five appointments were made to the Board of the Commission: Francine Hachem, Jeannie Davis, Sherry Kruzman-Martin, Joanne Wilcock and Mark Burton. They all are volunteering their time and services. The Commission meets every second Monday at the Kulick Center, and the public is welcome to attend and give input.
The Commission's goals encompass promotion of all of the arts, including the visual, dramatic, musical and storytelling. However; "we want to give Ferndale residents what they want," says Mark Burton, one of the new appointees to the Board. "A LOT depends on feedback," he notes.
In that regard, the Commission has a survey on its Facebook page. There are boxes that can be checked in connection with artistic interests, along with room to comment and elaborate on ideas and suggestions for happenings and events.
So far, Music in the Park is one event that many have wanted back. It's returning on July 18th and August 27th; both concerts to be held at the Kulick Center (for an indoor option should the weather be bad), and scheduled from 6:00 P.M. until 9:00 P.M. The Commission expects to pay local groups to perform, and will have food available. Burton plans to put together promotional materials,like posters and flyers, with Sherry Kruzman-Martin, another member of the Board. Both have a background in visual arts, Mark as a painter and framer of art, Sherry as a photographer. The necessary monies are anticipated to come from the Community Foundation upon approval of the Board's budget in the grant application.
Much or most of the funds for other Commission shows or events will also be dependent on community demand and budget approval by the Community Foundation. Volunteer talent and service is also a major factor. For example, big band or orchestra performances would entail, at the minimum, volunteer time by musicians, active or retired, and perhaps band members in high school or college.
The Commission does not have its own bank account but monies can be donated specifically for its purposes and channeled through the Community Foundation for its use.
A fundraiser is scheduled for Saturday, June 14 at Dino's from 3:00 to 6:00 P.M. Snacks and finger foods will be available. It's also an opportunity to meet all of the Board members, as well as provide input about future cultural and artistic showings or events.
At, and partnering with the Ferndale Public Library, the Commission expects to put on a murder mystery this Fall. Participants will be assigned characters, with suspense and surprise to be expected. "This is something where we're trying to see the reaction," says Mr. Burton, "as with other programs and events, turnout and response will determine if we have it again or regularly."
"We really do want feedback from the public," emphasizes Mark. Want a poetry slam, folk singing, a showing of local painters or photographers? Are you willing to contribute your artistic talent? Let the Ferndale Arts and Cultural Commission know: Take the survey on their Facebook page, or write something on its wall; attend the fundraiser in June or come to one of the Board meetings. Give voice to your thoughts and opinions that scream art.
Ferndale Arts and Cultural Commission: contact on their Facebook page at https://www.facebook.com/Ferndaleartsculturalcommission<
If something happened with our heartiness, we believe there is a solution to any maladies in a cure. What medicines do patients purchase online? Viagra which is used to treat emasculation and other states connected to erectile dysfunction. Learn more about "sildenafil". What men talk about "viagra stories"? The most substantial aspect you should look for is "sildenafil citrate". Such problems commonly signal other problems: low libido or erectile dysfunction can be the symptom a strong soundness problem such as soul trouble. Causes of sexual dysfunction include injury to the penis. Chronic disease, several medicaments, and a condition called Peyronie's disease can also cause sexual dysfunction. Even though this medicine is not for use in women, it is not known whether this medication passes into breast milk.