The Environment's Voice in City Council: FESC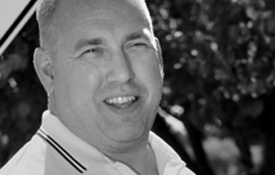 The FESC's early years were filled with the usual trial and flounder experiences, including "gimmicks" like the monthly Green Tip and Green Tuesdays events that have since been abandoned. Today, the FESC is situated as a prominent adviser to City Council,
utilizing a new operational model to more effectively meet the needs of city-wide planning and development efforts. According to current chair, Mark VanDyke, "the Commission is working more closely with City Council and spending less of its time on attention-grabbers to draw people in."
The eight-member FESC is further tasked with investigating the city's approach to green initiatives, as well as issues related to solid waste and recycling, alternative energy and energy reduction, carbon output, pollution, and water quality. One of its annual tasks is a presentation to the Council on environmental concerns for their consideration. Currently, the Commission is investigating a lawn ordinance, looking at all the angles of this potentially new regulation for the city.
During our conversation, Mark mentioned, to my surprise, that Ferndale does not rank very high compared to other communities on recycling; the list of reasons why folks do not recycle is long and predictable. However, a truly simple and enormous motivation to recycle is this: the City pays for garbage disposal but makes money on its recycling. Garbage is a cost; recycling is revenue. I don't know how attractive the revenue projection has to be to ignite an educational campaign around recycling, but a savvy city like Ferndale is definitely primed for it.
Though recycling is but one part of the FESC's advisory scope, for many people, it's probably the most approachable of the various concerns probed by the Commission. Our region's recycling hub is located in the Southeastern Oakland County Resource Recovery Authority, or SOCRRA. There you will find the usual information on handling yard waste and bulky items, but also how to safely dispose of electronics, paint, aerosol cans, batteries, compact florescent light bulbs, and other hazardous household waste. SOCRRA also offers educational workshops, tours, a monthly newsletter and a practical website that promotes recycling of all sorts and for every readiness level.
The eight members of the FESC are volunteers with varied experiences in the environmental sector as well as other industries such as business, education and politics. Their cross disciplinary awareness helps to ensure that all concerns receive an objective and feasible response. Though they are appointed by the Mayor, they remain volunteers and bring their professional expertise to city planning conversations as invested residents of our fabulous city. According to member, Melanie Piana, "a citizen advisory group is important to help guide the city on policy and issues that residents and businesses care about in the community. Commission members bring new ideas, perform research and provide guidance."
The FESC meets on the first Monday of every month at the Ferndale public library. Meeting notices are posted by the City Manager's office and all are welcomed, as the FESC is "open to hearing the voices and input of all our neighbors," said Mark, but please notify the City Manager's office if you want to be on the agenda.
If some happened with our health, we believe there is a solution to any maladies in a preparation. What medicines do patients purchase online? Viagra which is used to treat emasculation and other states coupled to erectile disfunction. Learn more about "sildenafil". What people talk about "viagra stories"? The most vital aspect you should look for is "sildenafil citrate". Such problems commonly signal other problems: low libido or erectile disfunction can be the symptom a strong soundness problem such as heart trouble. Causes of sexual dysfunction turn on injury to the penis. Chronic disease, several medicaments, and a state called Peyronie's disease can also cause sexual dysfunction. Even though this physic is not for use in women, it is not known whether this therapy passes into breast milk.