Suessical is Coming to Ferndale High School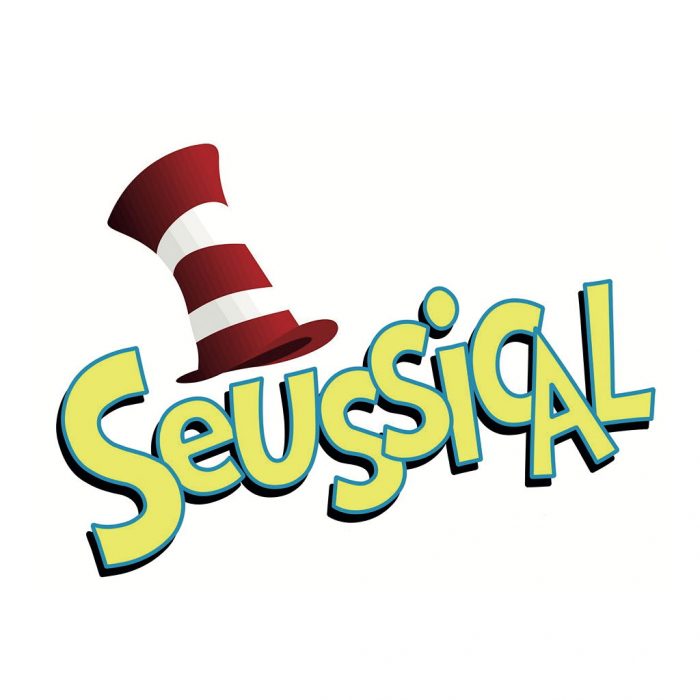 By Sara E. Teller
Ferndale High School is performing its clever musical "Seussical" The Musical in March. A cast and crew entirely made up of high school and middle school students will present the family-friendly Dr. Seuss-based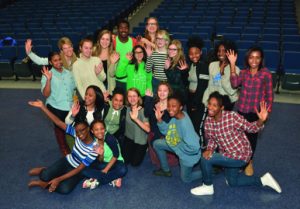 production,scheduled to premiere Saturday, March 18th at 7:00 P.M. and running four additional show dates on Sunday, March 19, 3:00 P.M, Friday, March 24, 7:30 P.M., Saturday, March 25, 7:30 P.M. and Sunday, March 26, 3:00 P.M.
"It takes many hands to put on a musical production and we have five shows, so we do rely on the parents of students that cast in the play as well parents of the crews and pit orchestra," explains the play's producer and high school parent volunteer, Judy Donlin. "Our crews are mostly students who are supervised by adult volunteers. The pit orchestra is also students. All told, there will be about 100 Ferndale students involved in the production." Judy has been busy managing much of the leg work. "I am responsible for all the off-stage activities, such as promotion and publicity, tickets, volunteers, licensing, etc.," she explains.
"Seussical" weaves together most of Dr. Seuss' famous characters from at least fifteen of his best known books. Narrated by the infamous Cat in the Hat, Horton the Elephant, Gertrude McFuzz, The Grinch, Thing 1 and Thing 2, Lazy Mayzie La Bird and Little Jojo are just some of the characters set to take the stage. The Cat tells a story of how Horton the Elephant discovers the Whos, and must protect them from the naysayers and dangers, while guarding an egg abandoned by Lazy Mayzie while she is on vacation. The characters take us from the Jungle of Nook to the Circus McGerkus to the invisible world of the Whos. "The powers of friendship, loyalty, family, and community are challenged and emerge triumphant," Judy says. "This is the first time Seussical is being performed at Ferndale High School."
Pre-production for the musical was quite involved. "We announced the show over the summer and the students know that auditions are held in December, after the fall play," Judy explains of the castings process.
"We have a call board and a student thespian group. We held a series of workshops (one for acting, one for singing and one for dancing), then two general auditions. From there, some students were called back for a second audition. The director, Melissa Smith, along with the Music Director, Kim Schroeder, and the Pit Conductor, Ben Moy, spent a lot of time casting the various roles. A cast list was posted and each person was asked to initial their role or roles."
Each performance will also include a raffle available to those in attendance. "We usually do a raffle at every performance – the prize being a photo with the cast member of your choosing – in costume. Folks really get into that and this show will have some wonderful and colorful costumes. We will have about three winners per show, so lots of opportunity."
"'Seussical' is a great family show," Judy says. "[The students] love the music….wide-ranging in styles, from rock 'n roll to rap to jazz to calypso. hey are all excited about the show and are looking forward to bringing it to the Ferndale High School stage."
Designed to be a hit with the whole family, 'Seussical' tickets are $10 for adults, $7 for students and seniors and children six and under are free. "It's an hour and a half of fun and good family entertainment," Judy says. "And we have plenty of tickets. The auditorium is very large and rarely sells out, so there is no problem getting a ticket for any of the performances. Plus, we do five shows, with two of them being afternoon matinees, and we have room for everyone."
On opening night, March 18th, there will be an afterglow reception following the show. "Everyone is invited to stay for that," Judy says. There will also be an on-stage ceremony honoring graduating seniors following the final performance on March 26th. "That's always a bittersweet moment," she adds.
For more information about 'Seussical: The Musical," please contact the Ferndale High School Performing Arts Department at 360-383-9261. Tickets can be purchased at Ferndale High School's box office, located at 881 Pinecrest Dr., Ferndale, MI 48220.