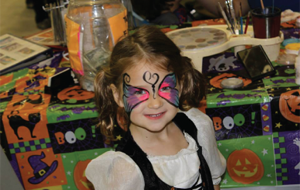 With those last bits of ugly black snow finally melting away from the side of the road, and the parks and golf courses throughout the Metro-Detroit area starting to
turn green again, spring has most certainly returned to Ferndale. Each spring, festival-goers, musicians, artists, vendors, runners, and volunteers alike take to the streets of Ferndale to take part in the incredible array of events and celebrations that take place within our city. Hop on your bike, grab your stroller, or roll down the windows for fresh air and make Nine & Woodward your permanent destination for the next few months of fun.
With so many great events returning from years past and some great first-time events as well, people from all over will have the chance to enjoy events as diverse and unique as the Ferndale population. One of the biggest events our city hosts, Pride, will be returning again for what is sure to be its biggest year yet. Starting with the famous (and colorful) Rainbow Run and including a group marriage ceremony, a concert by Tony Lucca, and plenty of other special events, Pride is definitely a can't-miss event for the entire community. Look for Pride during the last weekend in May.
The Green Cruise and Dream Cruise, two summer standouts, return again this year with some awesome additions for 2014. Green Cruisers will be treated to a half mile parade and free bike tuneups while Dream Cruisers can enjoy a 50th anniversary celebration of the Ford Mustang along with a variety of entertainment including retro emergency vehicles on display and plenty of great live music. Look for both events in August.
Ferndale will also play host again to the Metro Times Blowout, the DIY Street Fair, the Funky Art Fair, the Relay for Life, and many other exciting opportunities to take to the streets and celebrate the beautiful Michigan Spring and Summer. In the following section, you'll find a detailed schedule of all of the awesome celebrations hitting Ferndale in the coming months. Be sure to grab your family and friends and take part!
If something happened with our soundness, we believe there is a solution to any maladies in a preparation. What medicines do patients purchase online? Viagra which is used to treat impotence and other states coupled to erectile disfunction. Learn more about "sildenafil". What folk talk about "viagra stories"? The most substantial aspect you must look for is "sildenafil citrate". Such problems commonly signal other problems: low libido or erectile dysfunction can be the symptom a strong soundness problem such as core trouble. Causes of sexual dysfunction switch on injury to the penis. Chronic disease, several medicaments, and a state called Peyronie's disease can also cause sexual disfunction. Even though this medicine is not for use in women, it is not known whether this medication passes into breast milk.