Solar: A Reliable & Efficient Alternative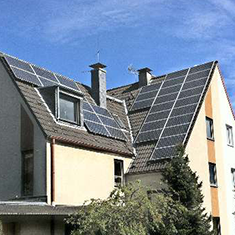 By Jenn Goeddeke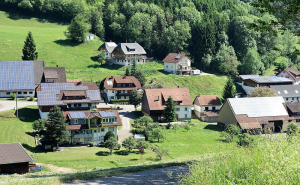 ARE YOU ONE OF THE MANY AMERICANS WHO ARE CONSIDERING A HOME ENERGY CONVERSION, from fossil-fuel based electricity to solar power, either fully or partially? It may not always be easy to know where or how to start the process. Plenty of people aim to live a more environmentally-friendly lifestyle, but have real concerns regarding cost, convenience, effectiveness and the overall reliability of a transition. You may wonder: What exactly is solar energy, and is there enough natural sunlight where you live to generate the energy required for your home?
To describe it briefly, there is an established technology known as Solar Photovoltaic (PV) which converts sunlight into a direct electric current (DC) through the use of semiconductors. This typically takes place using solar panels. An inverter converts the flow of DC into an alternating current (AC) for your household energy needs. Fortunately, there are some great sources of detailed information available, either online or through your local library or bookstore. Local interest blogs and social media postings, groups and videos are also worth reviewing. Plus, a variety of companies are set up specifically to provide estimates, good advice, and proper installation of the solar panels.
This particular article will focus on setting up a solar system to provide power to the inside of your home, but there is also a vast array of options for gardens, yards and landscaping.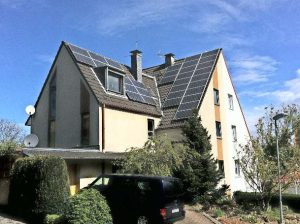 WHY GO SOLAR? Solar power is the most abundant and cheapest energy source on Earth. Panels can produce energy without direct sunlight and can last up to 30 years. Solar energy is truly renewable, we will never run out of it!
Conversion to solar power has become a popular option and, according to the Dept. of Energy (www.energy.gov) there are now over one million solar installations nationwide. Most solar systems pay for themselves in less than ten years, and equipment is typically warrantied for about 25 years. But panels can lose some efficiency over the years. And labor warranties are shorter than those on materials, so factor that in.
I recently had the opportunity to consult with Rachel Engel, a local permaculture urban farmer and designer, who has successfully set up an eco-farm project in Ferndale. Engel's educational background includes a master's degree in evolutionary ecology from the University of Michigan, and she has been practicing permaculture for over ten years. Her outstanding childhood and adult memories are those connected with nature: Camping, foraging and hiking.
From Engel's original design thesis/vision statement: "The overarching design goal is to convert a 1/4-acre suburban home into a food, energy, and medicinal-herb-producing ecofarm. The farm is powered by solar clean energy, heated by wood, with temperature regulation assisted by thermal curtains regulating airflow, and white curtains hung outside windows in the summer."
ENGEL'S HOME AND ECOFARM USE ONLY SOLAR POWER for electric needs. Gas power is used for some heat requirements, such as hot water, and they also have a woodburning stove. She emphasized that the transition to solar was smooth, and there is no difference in reliability. The solar panels are installed on the south-facing side of the garage, in a back garden area. The system was tied into the power exchange system with DTE, so when the panels overproduce energy can be pulled back or saved for cloudy weeks (clearly this is not an example of an "off the grid" situation).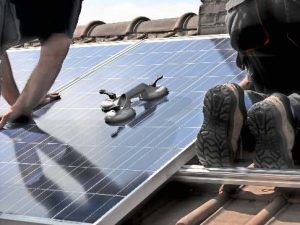 REGARDING THE ACTUAL SOLAR PANELS, Engel pointed out that they are often rated to outlive us! Engel advises homeowners to "Start small, and be mindful of low-hanging fruit." For example, you might want to try a portable system first (such as the Goalzero mobile office system) and find ways to economize simply around your home. Other first considerations may include installing energy-efficient windows; using environmentally-friendly insulation and installing energy-efficient appliances. Lighting options and use of electronics also factor into the equation. A home energy audit may prove to be useful in determining these factors.
For your next area of research, find out how much electricity you typically use based on your bill. This will help your potential installer produce a more accurate quote, and also determines the number of panels to be used on your roof. Also consider any potential plans. For example, are you thinking of purchasing an electric vehicle in the next few years? If so, you may want to include a few extra panels to the quote.
Secure a few different quotes. The price-per-watt is the main factor to consider, but certainly
not the only consideration. For example, the panels themselves vary in quality and efficiency. Plus, the size and shape of your roof is also a factor. How helpful and detail-oriented does the installer seem to be? Check that the licensure, insurance and certifications are all current from the North American Board of Certified Energy Practitioners (NABCEP).
ONCE YOU HAVE BIDS TO REVIEW, you will want to determine the source of financing. Cost factors vary, but an average cost of a solar panel installation here in MI ranges from around $15,000 to $20,000, (prior to rebates and tax incentives).
Fortunately, the final installation process is relatively straightforward: The installer draws up plans, obtains any necessary permits, and then installs the equipment.
It is always best to become familiar in advance with any possible hidden costs or complications that may surface. For example, look into the following aspects: some homes may need an upgraded electrical panel; there may be neighborhood or homeowner association restrictions; shade trees present, either your own or those belonging to your neighbors. What age is your roof, what condition is it in, and does it need to be replaced prior to a solar panel project? There are also a few rewards and incentives to gain information on. Check the Database of State Incentives for Renewables and Efficiency (DSIRE) to see availabilities by area). Your accountant can help with number-crunching, especially regarding any potential tax incentives.
To summarize: Make some simple and inexpensive changes to be more energy-efficient. Conduct research and figure your basic need for electricity, and sunlight avail- ability. Secure quotes from trust-
worthy contractors. Decide on financing options. Consider any hidden costs or hurdles. Take particular care with warranties and contracts and check your homeowner's insurance and maintenance requirements. Finally, enjoy your new and improved 'green footprint' with a fully energy-efficient home!
Online information sources include: Popular Science (www.popsci.com); www.energy.gov; www.electricchoice.com; www.studentenergy.org; www.ecowatch.com; www.solaractionalliance.org; https://go.sunpower.com. Special thanks to Rachel Engel of the Ferndale EcoFarm for her insightful feedback.