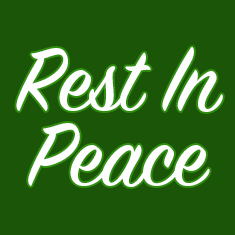 By Jenn Goeddeke
Jimmy Dowdle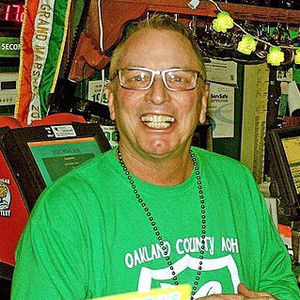 WE WISH TO EXTEND OUR HEARTFELT CONDOLENCES TO ALL FAMILY, FRIENDS, AND LOVED ONES OF JIMMY DOWDLE who died from a sudden cardiac event at his home on April 12th.
Dowdle resided in Detroit and was formerly of Battle Creek. He was much loved by his family and a great number of friends. Dowdle's career in the food, bar and entertainment industry began at the Gaslight Restaurant in Battle Creek. He later moved to Detroit and worked for the Riverfront restaurant, before becoming co-owner of Menjo's (Detroit). For the past 16 years, he helped manage Danny's Irish Pub in Ferndale, alongside Dan Reedy (owner). The staff and patrons of Danny's were all extremely close with him.
Dowdle was outgoing and friendly with a great sense of humor, and a quick wit, plus a talent for lighting up a room with his smile/laughter. He was also very generous and thoughtful towards others. Some of his interests included watching sports; he was a huge U of M football and also Tigers baseball fan. (One of his last outings was the Tigers' opening day on April 8th, with a group of his close friends). Dowdle also cheered for the Pistons, Red Wings, and Lions teams. He had a diverse taste in music and listened to many bands such as Led Zeppelin, Pearl Jam, and Roxy Music. Fortunately, he had the opportunity to see one of his favorite bands, the Rolling Stones, at Ford Field last November, with one of his longtime best friends, Gary Wagner.
Dowdle loved animals and was a proud pet dad to a rescue dog named Willow. The memorial service was held on April 21st at the Farley Estes Dowdle Funeral Home & Cremation Care in Battle Creek. Further celebrations of Dowdle's life have been organized by Dan Reedy of Danny's Irish Pub. (Event has passed). Memorial contributions can be made to any local animal shelter, and condolence messages may be sent to: www.farleyestesdowdle.com.
Tim Idzikowski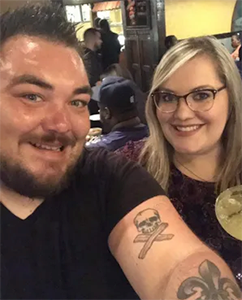 TIM IDZIKOWSKI, 36, CO-OWNER OF THE POPULAR DETROIT BBQ COMPANY food truck died in his sleep on April 14th, 2022.
We offer our deepest condolences to the family, friends, and loved ones of Tim Idzikowski who died unexpectedly at his home on Thursday April 14th. No cause of death has been given. Idzikowski was originally from Fair Haven but resided in Royal Oak. He established the Detroit BBQ Company around 15 years ago, with his brother Zac Idzikowski, and worked full-time as a food truck chef for over a decade. He was also helping his good friend, Kevin Heaney, launch a brand of hot sauce called Man's Best Friend Sauce Co.
His family stated that he loved cooking even as a child and closely followed The Food Network on TV. His favorite chef was Anthony Bourdain. His food truck was hugely popular at various local outdoor events, including the Pig & Whiskey annual event in Ferndale. Reportedly, this is also where he first met his wife, Tracey Kane, and she was immediately impressed with him. According to all sources, Idzikowski was extremely loyal, kind, and generous to everyone. Kane mentioned that he was also a big animal lover and was an outstanding pet dad to their two dogs, Ruthie and Mo Mo.
A celebration of his life was held on April 20th by his close friend Stephen Roginson, owner of the Batch Brewing Company in Corktown. The family has asked that any donations in his memory be made to Focus Hope or the Detroit Dog Rescue in Detroit, and condolence messages may be sent to www.farleyestesdowdle.com.