Real-Estate Terms to Know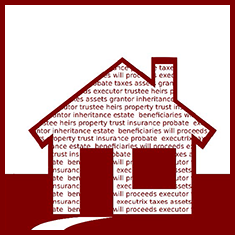 By Ryan R Ennis
THE REAL ESTATE COMMUNITY HAS ITS OWN LINGO. Novice buyers and sellers are often left shaking heads and shrugging shoulders in confusion about the jargon. To help things go smoothly, it is beneficial for clients to strengthen their knowledge of realty language.
GENERAL TERMS
MOST OF THE PUBLIC is familiar with general real estate terms like "as-is," "closing," "due diligence," and "homeowner's association." These commonplace words seem to define themselves. However, the context in which they are used often adds complexity to their meanings:
AS-IS. When a property is listed "as-is," the term implies that the house or condo is rough around the edges, needing updating. If, for whatever reason, changes happen to the property from the time an offer was written to the closing date, the seller must restore it to how it appeared when it was originally listed on the market. Otherwise, the buyer will no longer be bound to purchase it.
CLOSING. At "closing," while the buyer and seller review a plethora of documents with their agents and sign them, money is conveyed to a title company so that the exchange of ownership can take place. Many buyers believe that once they receive the keys the "closing" is finished. Actually, in several places across the county, the final point of closing is when the county clerk's office records the deed.
DUE DILIGENCE. A buyer exercises "due diligence" by enlisting experts to inspect the property and perform tests to ensure it is structurally sound. The test results determine whether the buyer proceeds with the purchase, asks for concessions, or decides to withdraw an offer.
HOMEOWNER'S ASSOCIATION (HOA). A property overseen by a Homeowner's Association (HOA) comes with fees and regulations. Failure to pay and/or adhere to them can lead to a lien (hold on the property) until the fines and debts are settled.
PROPERTY LISTING TERMS
ANOTHER IMPORTANT SET of real estate vocabulary concern property and listing information. These words not only describe the type of listing agreement drawn up between the seller and agent but also what the buyer should expect in purchasing the property.
LAND LEASE. When a client buys a house, he or she typically owns the land it was built on. In a "land lease" situation, the client may own the home but must rent the land surrounding it.
PROBATE SALE. In cases where homeowners die without designating it to someone, the probate court engages an estate attorney to hire a real estate agent to sell the property. Usually, this type of sale involves more red tape and paperwork than a traditional one. Delays in closing happen frequently.
SHORT SALE. Not to be confused with a "foreclosure" (a lender's right to repossess a property on which a buyer has stopped paying), a "short sale" allows the owner to sell the home at a loss. The lender agrees to the terms of how much the sale can be "short." Like a probate sale, the parties involved in selling/buying the property can expect a lengthier process compared to most transactions.
TRUST SALE. In a "trust sale," a trustee appointed by a private owner sells the property after the owner has passed away. The estate's beneficiary, not the trustee, receives the sale's profits.
FINANCIAL TERMS
As they embark on the journey of becoming a new homeowner, clients should know about the difference between "pre-qualification" and "pre-approval." If clients are unable to put down a sizeable payment on the property, the terms "adjustable-rate mortgage" and "debt-to-income ratio" will most likely pop up in their conversations with their lenders.
PRE-APPROVAL. To obtain a "pre-approval" letter from a lender, buyers must fill out an application that figures out their assets and their ability to repay a loan. The letters will state the amount buyers have been pre-approved for to buy a home. The letter may also include the buyer's estimated down payment and expected interest rate on a loan.
PRE-QUALIFIED. A buyer's "pre-qualified" status is based on a quick assessment. The lender may not ask for any official proof of the client's annual income or assets. For that reason, sellers typically request to see a "pre-approval" letter before agreeing to any offers.
ADJUSTABLE-RATE MORTGAGE. Often called an ARM, the rates on this type of loan may change after a period of time. While an ARM can produce a lower interest rate for a certain time, it is less predictable than a typical loan.
DEBT-TO-INCOME RATIO. This number governs a property's affordability for a buyer, including what is feasible for a monthly payment.
NEGOTIATION & TRANSACTION TERMS
WHEN YOU'RE READY TO MAKE AN OFFER, the following terms may come into play.
BACKUP OFFER. Clients may find themselves in a position where they want a house that already has an offer on it. In that event, they may submit a "backup offer" should the sale fall through. Legally, only one "backup offer" is allowed per listed property.
BLIND OFFER. In a highly-competitive market, buyers with a hectic schedule may put out an offer on a property without actually touring it. It is their hope to have their offer prevail quickly over others.
HOME SALE CONTINGENCY. Under this condition, the prospective buyers must sell their home to afford the down payment on a new property — most often because they either don't have enough savings, or would prefer to use their sale proceeds instead of their savings.
SELLER CONCESSIONS. To entice a buyer or ensure a sale goes through, the seller agrees to pay some of the buyer's closing costs.
The present market smiles on the seller, as demand continues to outpace supply. While a better understanding of real estate language will not tip the scale in the buyer's favor, it helps for more meaningful discussions with agents and lenders, setting you on the right path when negotiating a sale.
Additional Resources