Promoting Healthy Living for the Next Generation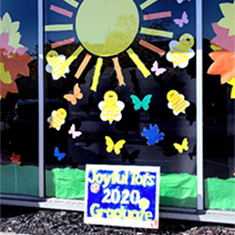 By Sarah Teller
Photos by Bill Gemmell
JOYFUL TOTS CHILDCARE & LEARNING CENTER originally began as an in-home service for school-aged children in 1999.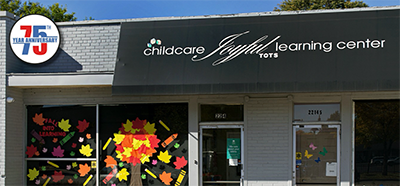 Four years later, in 2003, when Director Tamara Jefferson decided to expand services to families with babies and toddlers, the business grew quickly and before long it was time to find a new space.
"I was living in Oak Park and knew I had to find a place that was close to home," Jefferson explained. "We opened our first building in 2007 and a second in 2008. Now we have Joyful Babies, Joyful Tots and Joyful Scholars for children ages 3-5, all in separate buildings."
Over the past 21 years the company has continued to grow, and most recently Jefferson opened Ology on W. 9 Mile in Oak Park, offering tutoring services and activities for home-schooled, unschooled, private and public school-aged children. Joyful Tots is also set to expand to Roseville in the near future.
WHAT TRULY MAKES THE COMPANY STAND OUT is the staff's commitment to promoting health and wellness.
"I am a naturopathic doctor," Jefferson said. "And what I've found is that eating a healthy diet really cuts down on illness. In the beginning, we were taking in children with a lot of health issues – everything from thyroid problems to pre-diabetes, some on dialysis. I wanted to do something to help."
She fondly remembers one child who had significant thyroid problems. The staff gave him avocados and iodine, which he loved, and gradually the dosage of medication he was on was reduced until eventually eliminated altogether. "That was just amazing," Jefferson recalled, and she credits her dedicated staff for standing behind her efforts.
"We adore our children," she said. "When parents call and say, 'We are so grateful to you for what you have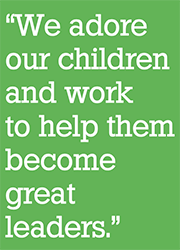 taught our children,' there's no way to describe that feeling. Brain development, and social and emotional connection is so important. We work to help them become great compassionate leaders. They will one day be in charge of our food supply, our water, our agriculture. We really want to help develop bright young children who are compassionate givers, and we cater to the mind, body and spirit of every child. We even have a karate program here that teaches responsibility and discipline."
JOYFUL TOTS IS A MEMBER OF THE CHAMBER OF COMMERCE and supports many local activities and events through the year.
"We buy and donate gifts to families at the holidays, and the children love it," Jefferson said. "We do a lot with the City of Oak Park. We help sponsor the Winterfest and Summerfest, daddy/ daughter dances and the BooFest. We were the 2018 Grand Marshal for the business district at the 4th of July parade, and we just sponsored a reading program with the Farmer's Market."
She added, "We had our annual graduation ceremony this year at Shepherd Park where families are able to decorate and fly kites. It was a really great turn out."
THE OUTDOOR CEREMONY ALLOWED FOR SOCIAL DISTANCING, which Joyful Tots has voluntarily instituted within the center as well in response to the COVID-19 pandemic. Temperatures are now taken at the door and a virus vaporizer service cleanses the interior once a week. Jefferson said the facility is focusing on everyone's safety while ensuring not to instill fear in the children.
Above all, she said the staff is dedicated to the carrying out the center's mission statement, which is, in part, to "develop life-long learners by offering innovative, full day, year-round, educational early learning and primary programs that address the whole child…as providers of a creative learning environment, we help to instill confidence, self-worth, a healthy lifestyle and good morals."
For more information on all of Joyful Tots' programs, please visit joyfultots.com or ologyforkids.com, email joyful@joyfultots.com or call 248.399.4569.