Our Lost Gem: China Ruby's Tina Co Truly Cared For Her Customers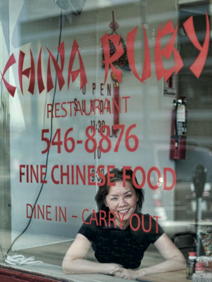 TINA CO'S CUSTOMERS KNEW HER AND HER RESTAURANT WELL – almost as well as Co knew her customers. "If you came in and ordered the same thing at least twice, Tina knew your order," said long-time friend Michael Mode. "And, then she would come up with a nickname for you."
Co's creation, China Ruby, was a quaint eatery located on W. 9 Mile with larger-than-life reviews from area residents and food critics alike. "I absolutely adored China Ruby, and Tina ran an amazing business," said area resident Eddie Mulak. "The food and hospitality were fantastic. China Ruby will always hold a special place in my heart and memories."
Mode worked two doors down when the restaurant's doors opened for business 30 years ago, and he waltzed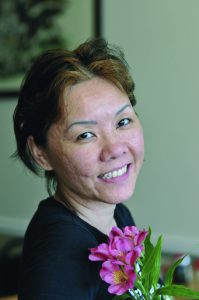 over to check it out. "…First met Tina back in 1988 on the day she opened China Ruby with Ken," he said, referencing China Ruby's long-time chef. "I worked two doors down at Romig Magic Shop, and we quickly became friends." Many other Ferndalians followed his lead, heading over to check out what Mode affectionately called "this five-star hole in the wall" the day it opened, and before long a legend was born.
"It wouldn't be an exaggeration to say that I've eaten [there] a thousand times over the last 30 years. It was the best Chinese food, as the countless regulars would attest," Mode said. "On the counter there would always be stacks of plastic bags. Carry outs. People dined there, and it had a huge carry-out business, too." He even directed a famous customer of his to China Ruby for lunch. "Isaiah Thomas, the Pistons player, came into our store one day – he was a regular at the magic shop – and asked where he could grab a quick lunch," Mode said. "I told him to check out China Ruby. Twenty-some years later, a friend of mine came to visit and we were going to go eat there. I told him about Isaiah Thomas and he didn't believe me. We walked in and there he was, having dinner. He had become a regular just like everyone else."
ASKED WHAT FERNDALIANS WOULD MISS MOST ABOUT CHINA RUBY now that it's closed its doors, Mode said, "They'll miss the restaurant, but I think the bigger loss is Tina. She had a photograph of her and Al Gore on the wall. She had one with Isaiah Thomas. She was just so friendly. Tina was one of those rare gems who treated customers like they were family. Everybody loved Tina."
When Co first got the news she had cancer, Mode said, "She didn't tell anyone. She didn't talk about having cancer. It was truly a testament to the type of person she was. She didn't want anyone to worry. And, she ran the restaurant until right before she passed, when she simply couldn't any longer."
Tina's life outside of her restaurant was equally as exciting. She was always on the go. "She loved to go to the casino, and her favorite game was black jack," Mode said. "She also loved to attend rock concerts and loved rocker fashion."
Ferndale's loss will be significant. "Tina was a great ambassador for the city and a great friend to people who came there. China Ruby brought in customers from all over the place," Mode said. "I've eaten all over the world, and it had the best Chinese food, hands down. It was a destination restaurant. Some people who had been gone from the area for years would come back to visit whenever they were in town."
Tina leaves behind her partner of 22 years, the famous sports writer Mike O'Hara. The location of the former China Ruby restaurant was recently sold, and a Middle Eastern restaurant is expected to open in its place in the near future.