Ferndale Friends Event Previews – April 2018
FRI APRIL 27 | 6 – 10:30PM | PR COMMUNITY CTR
Ferndale Education Foundation Annual Dinner & Auction
Pleasant Ridge Community Center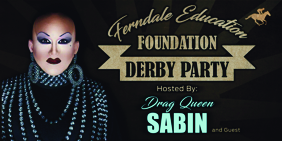 BREAK OUT THE HATS AND JOIN US for the FEF Dinner & Auction Derby Party! All proceeds from this event go to Ferndale Public Schools. Price $60.00 – includes strolling dinner and 3 beer or wine tickets plus entertainment. Auction by Sabin the DragQueen (and guest) and music by DJ Zhao-Ski. 21+ (Themed attire not required but it is encouraged. Tickets: https://fefoundation.wixsite.com/fefoundation. Thank you for your continued support of Ferndale Public Schools!
SAT APRIL 28 | 6PM | FERNDALE HIGH SCHOOL
FUELS GOT TALENT
Ferndale Upper Elementary Talent Show
FERNDALE UPPER ELEMENTARY (FUEL) is proud to present the 2018 talent show, "FUEL's Got Talent!" on Saturday, April 28th at 6pm in the Ferndale High School auditorium. The students are all revved up and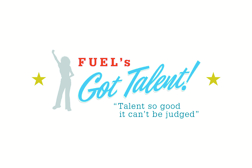 eager to perform their hearts out for their family, friends and the community. The show features over 100 kids through an exciting variety of singing, dancing, comedic acts, and much more. Tickets are $5 and can be purchased at the doors.
FUEL is comprised of Ferndale Public School's 3rd, 4th and 5th grade classes. This opportunity is an enriching arts experience for the students, and also helps raise money to expand educational opportunities for our elementary school children. Please come out and support the Ferndale Elementary PTA Fine Arts Program, which is a very proud tradition in the community. Treat yourself and don't miss out on this "must see" talent show!
SAT APRIL 28 | ROYAL OAK FARMERS MARKET
Royal Oak Farmers Market
RoyalOakBeerFest.com
Ring in Spring with Over 50 Breweries,Spirits & Live Entertainment!
ROYAL OAK BEER FEST returns just in time for the weather to warm up! Seasonally-themed beer fests visit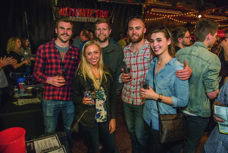 the Royal Oak Farmers Market quarterly, with Spring popping its sunny and smiling face out from the clouds this Saturday, April 28 to bring us another fantastic craft beer celebration. Each attendee receives a commemorative event pint glass, keepsake photograph, live entertainment and an opportunity to
sample their way through the event. The focus of Royal Oak Beer Fest is the promotion of craft beers and the brewers that create them – and furthermore, how much everyone loves drinking them!