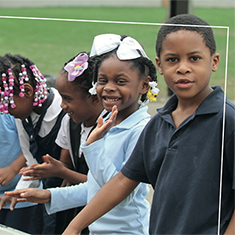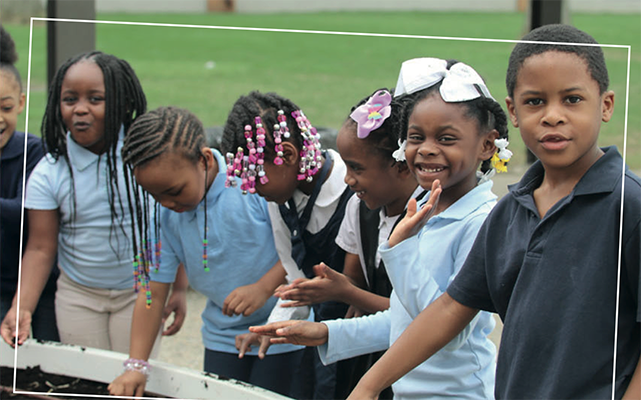 WITH ENROLLMENT AROUND 5,000 STUDENTS, Oak Park is the largest district within the city. It serves the majority of Oak Park, half of Royal Oak Township and parts of Southfield.
There are seven schools within the district: Preschool, Einstein, Key and Pepper elementary schools, middle school Oak Park Preparatory Academy, a Freshman Institute and Oak Park High School. There are also two alternative education centers, NOVA and the Lessenger Campus.
Interim Superintendent Stan Trompeter says a commitment to building well-rounded students sets Oak Park School District apart.
"We are unique because we are a very caring district – we're a professional, learning community and a district that caters to 'the total child'," he says. "We are very big into Multi-tiered Systems of Support (MTSS) and restorative practices: trying to take away harm and build community."
Some of the ways the District has accomplished this is through conferencing with parents and students and reducing instances where students are removed from the classroom, like suspensions, tardiness and absences. They've also implemented new programming in their classrooms.
"We are looking at programming like Capturing Kids Hearts, building up our Positive Behavior Supports program," Trompeter says. "We have hired a lot of new social workers and psychologists to assist us in all the schools with meeting the needs of the whole child. We are an at-risk school district; we have a lot of children with a lot of needs so we are trying to meet those needs by giving them the professional help they need every day."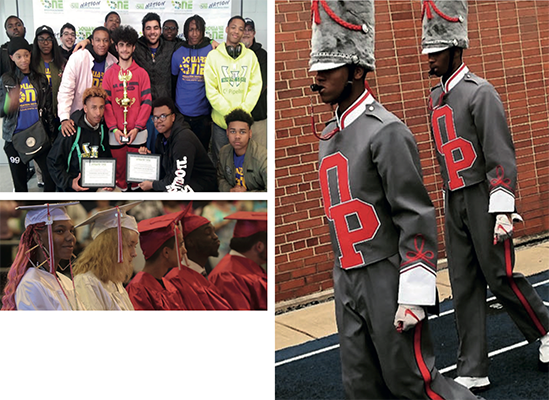 In addition to strengthening community and support, Oak Park also provides students with the opportunity to excel in athletics and extracurricular activities.
"We offer a wide variety of not only academic things, but things that will get students involved. We have robotics teams, a national honor society. We have an outstanding athletic program – state champions the last four out of five years in track – and an award-winning marching band known all over the country," Trompeter says. "I could go on but I like to think we cater to the total child and everyone is here for one reason and that is to make sure every one of our students is successful in life and ready when they leave high school to have a lot of options to be successful."
The District has seen that success materialize through scholarships awarded to their students.
"We have a lot of academic scholars here that do very well in the Wade McCree Incentive Scholarship program and the Gates Millennium scholarship," Trompeter says. "The last three out of five years we've had winners of Gates Millennium from our schools and there are only a thousand winners total in the United States. It provides full tuition through their bachelors program all the way to their doctorate."
The growing success of the District is only augmented by the support of the Oak Park City government.
"What we've built, in the last few years especially, is a great camaraderie with the City;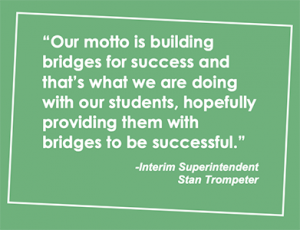 we have a lot of programs we do with the Mayor and the City. We are very close with public safety. We have the police liaisons that come into the buildings and work with the kids to see police in a positive mode," Trompeter says. "I'm proud of the fact that even though we are a small district – three square miles – we have a great relationship we've built with the community, with public safety and with the city."
Overall, Oak Park Schools are using the resources they have available to ensure students entering their District leave well-rounded, prepared for their future and hopefully with an appreciation of their City.
"I just think that this is a great place. It's a city, and especially a school district, where we like to be innovative, try new things, be very proactive in terms of education," Trompeter says. "Our motto is 'building bridges for success' and that's what we are doing with our students, hopefully providing them with bridges to be successful."