Oak Park Properties Are A Hot Commodity
By Ingrid Sjostrand
OAK PARK IS ON THE RISE! Property values are skyrocketing in the city and throughout Oakland County; with Oak Park seeing an almost 16 percent increase in property values for 2019, according to the County's Equalization Division.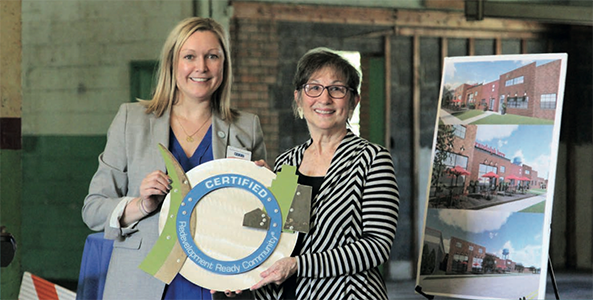 Why such a big bump? Robert Wittenberg, State Representative for Oak Park – who also happens to be an Oak Park resident – says it's an accumulation of several components that make the city an attractive place to live.
"There are three essential factors contributing to rising property values: the quality of our local schools, new employment opportunities, and our proximity to shopping, entertainment and recreational centers in other communities and being developed in Oak Park," he says. "Oak Park is showing the rest of the state how to drive the economy forward by focusing on these critical factors."
Area realtors Jim Shaffer, of Jim Shaffer and Associates Realty, and Kevin DeVergilio, of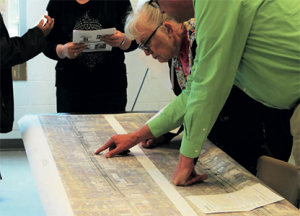 REAL Team Real Estate, offer more insight into why Oak Park is inspiring a housing boom, including the increasing appeal of surrounding communities.
"SUPPLY AND DEMAND – A SWELL OF FIRST TIME HOME BUYERS are choosing the Woodward Corridor because of our centralized downtown neighborhoods," Shaffer says. "As communities like Ferndale and Royal Oak have become costprohibitive, buyers are discovering communities like Oak Park and Hazel Park."
DeVergilio adds, "Oak Park is an appealing place to buyers for many reasons. A few features that stand out are the central location within the Metro area as well as the continued efforts from our City with improvements and a ton of first-time buyers being priced out of surrounding areas finding beautiful comparable homes in a great community, and simply, the thriving city of Detroit with more job opportunities and relocation allowing population to rise and desirability of the location to increase."
For residents looking to sell, Shaffer says now is the perfect time.
"Sellers can expect to sell for top-dollar, often at and above asking price due to multiple offers and bidding wars," he explains. "Most of our Oak Park listings are garnering multiple offers due to demand and our approach to marketing properties."
This might make buyers nervous, but Shaffer says it's a great time for them too. With the City's low taxes, housing rates are still cheaper than nearby popular neighborhoods.
"First time buyers can purchase a three-bedroom here for under $175,000 which cannot be found in surrounding communities," he says. "And Oak Park leaders have a clear vision for the city's future, a welcoming community with diverse housing stock."
"For buyers – they are purchasing in one of the fastest-growing markets where they see a great community and investment!" DeVergilio adds.
THE PROPERTY VALUE INCREASE IS ALSO AFFECTING RESIDENTS not interested in buying or selling by creating a strong community and bringing in more money for the City to continue to improve.
"In my tenure representing Oak Park, I have seen tremendous growth in the city. Even before my time in the House, I could already see the blossoming revitalization of Oak Park when I moved in to the community in 2012. These changes have made a positive impact on Oak Park residents and our city's economy," Rep. Wittenberg says. "The thriving economy has allowed the city to provide better services to its residents, leading to an overall increase in quality of life."
While the increase sounds too good to be true, Wittenberg is aware of the potential adverse side effects of increased property values and is hoping he can help prevent them.
"One of the negative effects might be a lack of diversity in housing options. As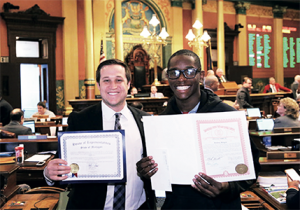 property values rise, low-income families and seniors in particular might have trouble finding options that fit their needs," he says. "That's why I'm fighting to ensure fair housing laws govern our city and state, so that no Oak Park resident is priced out of their home."
OVERALL, THE POPULARITY OF OAK PARK HOUSING should only help improve the city and add to the uniqueness and diversity of its culture.
"I love how diverse Oak Park is. As one of the most diverse cities in Oakland County and our state, Oak Park is home to countless cultures, community organizations, and cuisines that all coexist and uplift one another," Wittenberg says. ""I am lucky to enjoy the good food, great friends, and familial atmosphere of Oak Park, and to represent this great city in the legislature."